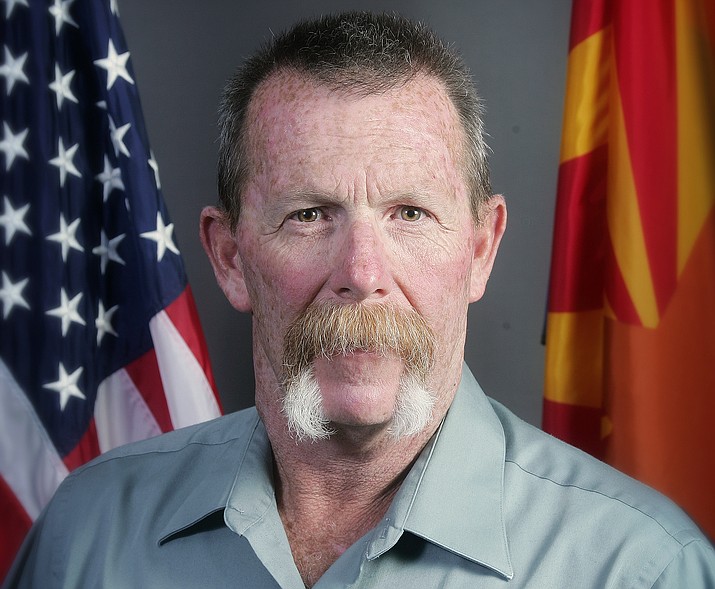 Originally Published: July 17, 2018 8:08 p.m.
Though Chino Valley Councilman Corey Mendoza is running unopposed in this year's election, he said he wishes there had been a challenger.
"We usually have debates and it was kind of fun to have a chance for everyone to get their opinions out to the public so you can see the differences in people," Mendoza said. "When you run unopposed, you don't get that opportunity to advertise what you're about."
Originally appointed for his first two years in 2015 followed by an election to a two year seat, Mendoza is running for a four year term this time. Having lived in Chino Valley for nearly 30 years before his first term, he originally wanted to be on the town council because of his experience in zoning changes and conditional use permits that came with having his own business and recognizing those experiences could help benefit the town, he said.
As for why he's running again, Mendoza said there are challenges with the growth and things that the town needs, one of which is roads. It's always a work in progress to stay ahead of the ball and maintain the town, he said.
"I think right now, we're in quite a growth spurt, we don't want to lose the personality of the town that we moved here for," Mendoza said, noting he'd like to keep it somewhat controlled and going in a direction that will maintain the lifestyle Chino residents are accustomed to. "The reasons why we moved here, we want to maintain that."
As for the roads, it was one of three main things Town Manager Cecilia Grittman identified as high on the council's focus for 2018. Mendoza is chair of the Roads and Streets Committee, which meets at 4 p.m. the second Monday of every month at Town Hall, 202 Highway 89. Currently, the committee has been identifying ways the town could go forward with paying for road maintenance, with one solution being a property tax where the collected money is dedicated to the roads. The committee could approve and bring the matter to council within the next couple of months.

Mendoza said he believes the attitude the current council has is fantastic, includes a variety of perspectives and gets along with each other quite well.
"It allows each person, whether you're one of them that still has children at home to represent the family-type demographic, or myself as the business side or some of them that are the retirement side, we represent the whole town with the group that we have right now," he said. "Everybody in the community gets represented because of the variety of councilmembers that we have. I'd like to keep it that way."