'Armed and dangerous' man flees from YCSO, $500 reward offered
Originally Published: July 6, 2018 6:12 p.m.
Updated as of Saturday, July 7, 2018 6:06 AM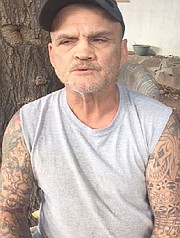 The Yavapai County Sheriff's Office is seeking information on Roger Wood, a 55-year-old man, who has multiple warrants in his name and is considered "armed and dangerous." Wood is 5-foot-11 and weighs 175 pounds, with brown hair and brown eyes, according to Yavapai Silent Witness.
At about 11:30 p.m. Tuesday, July 3, Wood was contacted during a traffic stop at a gas station in Cottonwood. When he was approached, Wood immediately got back into his 2001 white Dodge Ram pickup and drove off at a high rate of speed.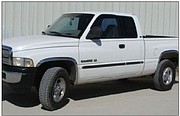 It was discovered that this vehicle was stolen out of Billings, Montana, according to a news release. Billings Police identified Wood as the person they suspected as being responsible for stealing this vehicle.
Hours prior to this incident, Yavapai County Sheriff's deputies were in a pursuit with this vehicle in the Cottonwood area as well.
Wood was recently released from prison in Montana and currently has an active felony warrant for Probation Violation out of Montana, nationwide extradition and a $10,000 bond amount. He also has an active misdemeanor warrant out of Cottonwood Municipal Court for Assault, with a $1,500 bond, and he has an active misdemeanor warrant out of Montana for Obstructing and Disorderly Conduct, with a $2,305 bond.
Wood is identified in the warrant out of Montana as possibly "armed and dangerous and has a history of carrying concealed weapons," the news release states.
If you have any information about the location of Roger Wood, you are asked to call Silent Witness at 1-800-932-3232. You never have to give your name and a $500 cash reward is being offered.
Information and photos provided by YCSO.
More like this story
SUBMIT FEEDBACK
Click Below to: