Prescott Pops begins 2018-19 season with movie music
KATHY WELLS, Special to Kudos
Originally Published: July 5, 2018 5:25 p.m.
The Prescott Pops Symphony returns this Sunday with its first concert of its 2018-19 season at the Yavapai College Performing Arts Center.
Musical Director and Conductor, Joseph Place, welcomes a return engagement by Paul Manz, Founder and Conductor Emeritus, who will share the podium for an exhilarating program of motion picture music and a salute to American patriots.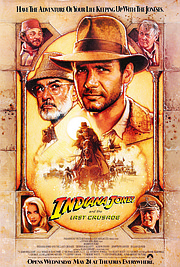 Recognizing the affinity that Manz has always had for the music of John Williams and the Star Wars series, Place has entitled this concert, "The Force Returns." With a composition by John Williams, the orchestra creates a musical experience from the movie, Indiana Jones and the Last Crusade, entitled Scherzo for Motorcycle, which creates a vision of Jones and his father escaping from a Nazi hoard aboard a stolen motorcycle. The theme from Rogue One: A Star Wars Story by Michael Giacchino musically depicts the intrigue, drama and suspense of the tale of rebel forces and their plan to steal the plans for the Empire's super weapon, the Death Star. A theme by John Williams composed for the movie, Star Wars: The Force Awakens provides a musical counterpoint to the film's action tale involving the successors to the original rebel groups and galactic empire some 30 years after the earlier stories. The program offers a romantic change of pace when the orchestra performs the "Tango" from Scent of a Woman. This scene provides a tender contrast to an otherwise sad story of the troubled blind ex-Army officer played by Al Pacino.
Starting at 3 p.m. Sunday, July 8, tickets are $25 for adults and $5 for minors younger than 18, and may be purchased online at www.ycpac.com or by phone at 928-776-2000 or 877-928-4253. Full season tickets are $100 and include all five concerts of the season.
Findlay Toyota presents all five of the orchestra's concerts this season, with the next performance scheduled on July 29, when Maestro Darrell Rowader will take the baton to lead the orchestra and the Prescott Pops Chorus for "A Cole Porter Celebration." Among the tunes made popular by the likes of Billie Holiday, Ella Fitzgerald, Nat King Cole and Frank Sinatra will be "You're The Top," "Too Darn Hot," "I Get A Kick Out Of You," "All Of You" and many others. On Sept. 16 the program entitled "Prescott POPS Picks" will reprise past performances with current renditions of favorite pieces chosen by the members of the orchestra.
"We are so fortunate to have Findlay Toyota as our Presenting Sponsor this season," Place noted. The Findlay Auto Group's purchase of Tim's Automotive Group in May 2017 marked the beginning of a new level of community stewardship by a committed corporate entity in the Prescott area."
Beginning in 1961 Findlay has established a network of over thirty successful automotive dealerships throughout the West, including those in Flagstaff and Bullhead City, Arizona and others in Nevada, Idaho, Utah and Oregon. Jamaal McCoy, General Manager for the Prescott dealership, explained, "Findlay's business philosophy has long been to look at the business as a long-term investment and to form a solid base from which to build customer relationships.
"Findlay Auto Group Prescott achieves this goal by emphasizing our commitment to our community. By being involved with our community, we can help make it a better place to live, work and play."

The Yavapai College Performing Arts Center is located at 1100 E. Sheldon St. For more information about the Prescott Pops Symphony and its 2018-19 season, visit www.prescottpops.com.
More like this story
SUBMIT FEEDBACK
Click Below to:
This Week's Circulars
To view money-saving ads...