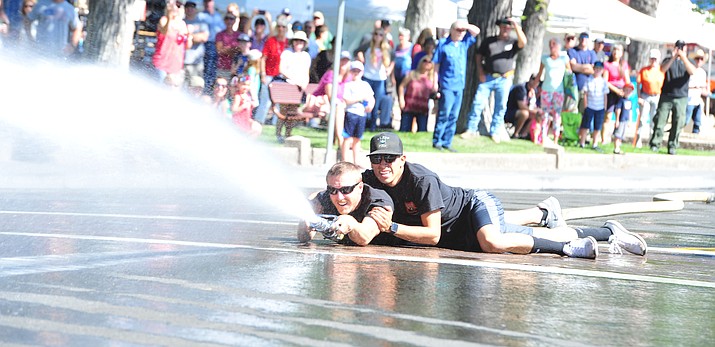 Photo by Les Stukenberg.

Originally Published: July 2, 2018 6 a.m.
Photo Gallery
2018 Hose Cart Races And Bucket Brigade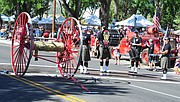 The Prescott National Forest Engine 930 took the win during the annual Hose Cart Races and Bucket Brigade held in downtown Prescott Sunday, July 1, 2018.
The annual event recreates actual competitions held by early Prescott fire companies from the late 1880s, such as the Tough's Hose Company Number 1, the Dudes Hose Company Number 2, the Mechanics Hook and Ladder Company Number 1, and the O.K Hose Company Number 3.
SEE MORE RODEO WEEKEND GALLERIES
2018 Prescott Frontier Days Parade
Perf 5 Prescott Frontier Days Rodeo 070118
Perf 3 Prescott Frontier Days Rodeo 063018
Perf 2 Prescott Frontier Days Rodeo 062918
Perf 1 Prescott Frontier Days Rodeo 2018