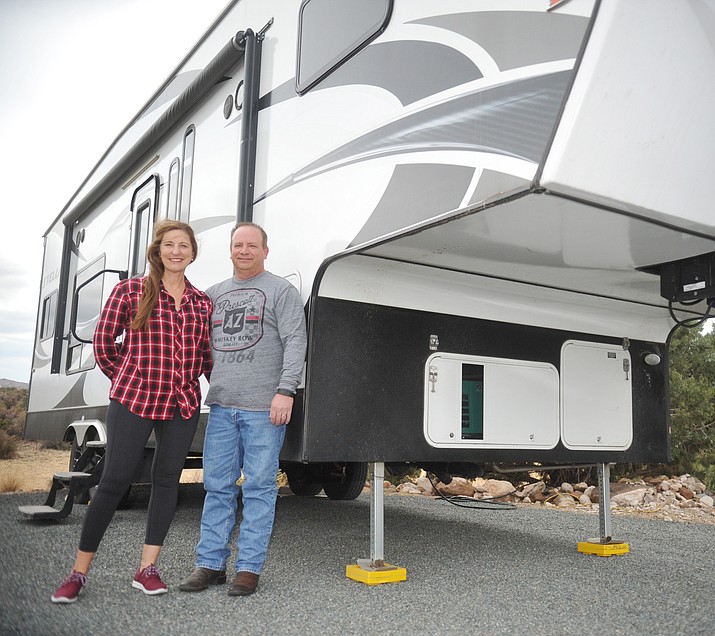 Originally Published: January 14, 2018 6 a.m.
It's not than common anymore for a business to be owned by one man for decades, but Quality Collision in Prescott Valley was, until October 2017, when Mark Van Deusen decided to call it quits and sold the business.
He started the auto body and painting business 36 years earlier, when he was 23 years old.
"It was just me, I was just renting a couple of bays," he said, adding that those bays were on Long Mesa Drive, where the Prescott Valley's town equipment yard is now located.
In less than two years, though, Van Deusen was able to move down the road to 8000 E. Long Mesa and build a shop of his own.
"There wasn't much here when I first started, so I kind of grew my business as Prescott Valley grew."
Van Deusen said the most difficult time came during the recession.
"The economy tanked, and it definitely did hit us kind of hard, but we persevered through that."
The challenge in running an auto body shop, he said, was keeping up with the latest developments in the cars' manufacturing.
He has since sold the shop with 10 employees. He hasn't actually been hands-on in the repair process in "a long time," but he said that, though he missed those days on the floor, he was "ready to get out of the shop, for sure."
Van Deusen is too modest to blow his own horn, but he did allow that he was able to "provide a service to the community and provide employment."
But he ended it in October.
"Thirty-six years, I just figured that was long enough," he said. "I was just getting kind of tired."
Now, at 59, he's still young enough to do what he wants, and, though he's taken a year off, he has plans for himself and his wife, Patricia.
"We're going to do some traveling," he said. "We're probably going to travel all summer long, maybe take a tropical vacation next winter."
That will be a big change from his days of running the shop, working alongside his wife, who worked the office.
"I had a lot of fun. I enjoyed it. I enjoyed every bit of it."