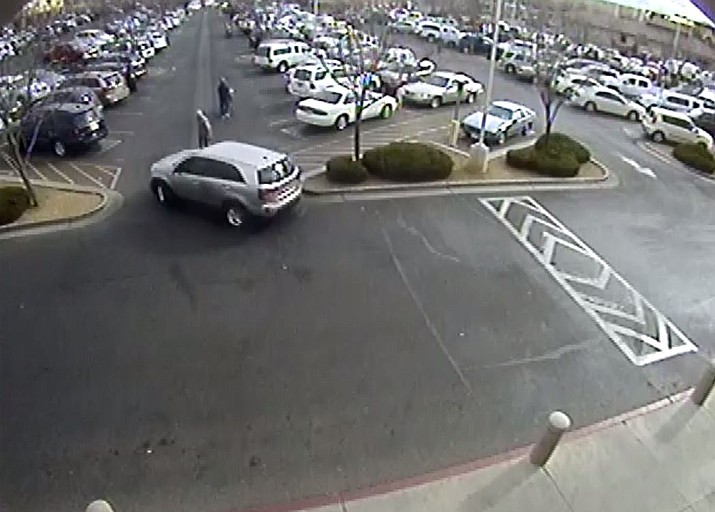 Originally Published: January 9, 2018 1:26 p.m.
Updated as of Wednesday, January 10, 2018 5:56 AM
Esther Dorsch, a 101-year-old woman who was run over in the Fry's Food and Drug parking lot in Prescott Valley on Wednesday, Jan. 3, died early Tuesday morning, Jan. 9, in a Phoenix area hospital.
Betty Donald, a close friend of Dorsch's, was one of the first to find out about Dorsch passing from Dorsch's son, who had been keeping Donald up to date about Dorsch's condition since she was hospitalized.
"She was a tough gal, so I was kind of wondering if she was gonna make it through all of that," Donald said.
The incident occurred on senior discount day at Fry's — the first Wednesday of every month — said Donald, who was in the store when Dorsch, a Prescott Valley resident, was hit.
"When I walked out, there were like two fire trucks, five police cars, and somebody said that somebody was hurt in the parking lot," she said.
Donald did not realize it was Dorsch who had been hurt. "My goal was to not be in the way," she said.
Specifically, Dorsch was walking through the store's parking lot when she was hit by an SUV driven by an 83-year-old woman, according to police.
Surveillance video shows the driver kept going after the impact before stopping several seconds later.
The driver reportedly told police she did not see Dorsch.

"[The driver] is very remorseful, very sad and beside herself," said Prescott Valley Police Sergeant Jason Kaufman.
No charges have been pressed against the driver so far, Kaufman said.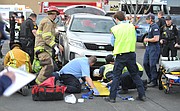 Kaufman explained that in such a case, once an investigation is complete by the police department's traffic division, it is sent to the Yavapai County Attorney's Office, which ultimately decides whether or not any criminal charges should be pursued.
After that, it may become a civil case, Kaufman said.
While Donald doesn't believe the 83-year-old woman ran over Dorsch on purpose, she still believes the driver should face some sort of penalty.

For Donald, a senior citizen herself, the whole situation has been deeply upsetting.
"To think that you'd live to 101-and-a-half years and then you'd get run over in a parking lot, that's just bizarre," she said.
It also serves as a cautionary tale, she said.
"The thing that you leave your house to go to the grocery store and everything changes, just like that, it's a wakeup call," she said.
Related Stories