Music Memories concerts favorably received
VICKI PARIS GOODMAN, Special to the Courier
Originally Published: February 25, 2018 6 a.m.
Young people these days don't often get to hear a symphony orchestra perform, with music appreciation in the schools mostly a thing of the past.
But once each year in Prescott, children in grades three through five board buses that whisk them away to a concert of the Prescott Pops Symphony, a concert designed especially for youngsters.
On Thursday, February 22, school children from all over Yavapai County were treated to the 42nd annual Music Memories program at Yavapai College Performing Arts Center in Prescott. Approximately 2,200 students attended, filling the auditorium, twice, for two 45-minute concerts that morning.
Themed "Cartoon Tunes," the performances -- a magical array of sound and image -- focused on classical music used in memorable cartoons and included excerpts from Looney Tunes and many other well known, vintage animations. Following each cartoon clip, the feature's accompanying music was played live by the symphony orchestra. The juxtaposition of the cartoon with the live music made the concert relatable and exciting for the young audiences.
Selections included "Cartoon" by Paul Hart, three of the "Hungarian Dances" by Johannes Brahms, a segment from "Pictures at an Exhibition" by
Photo Gallery
2018 Music Memory Concert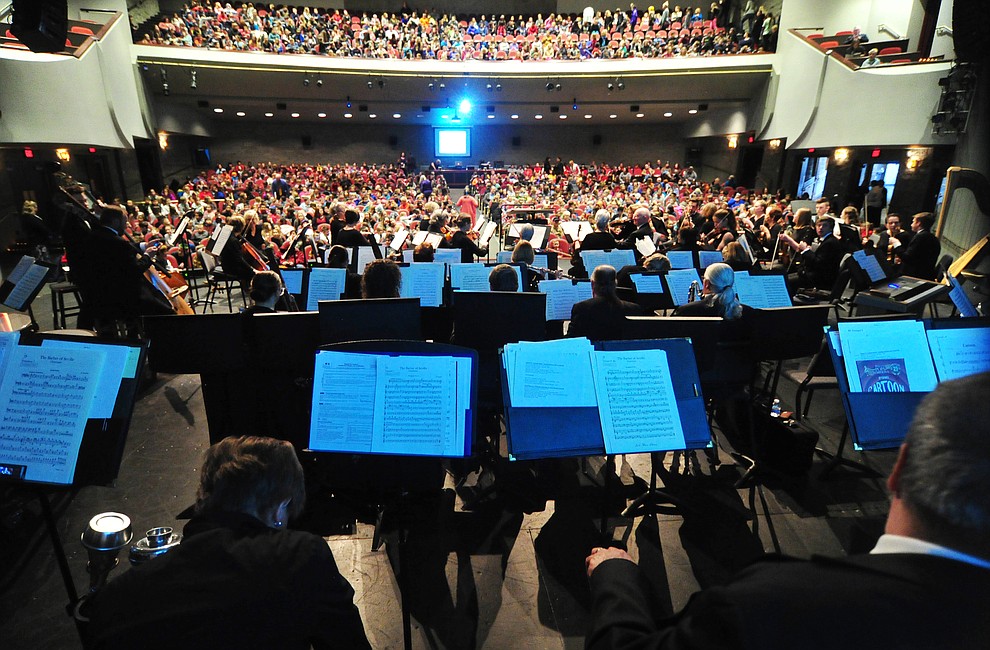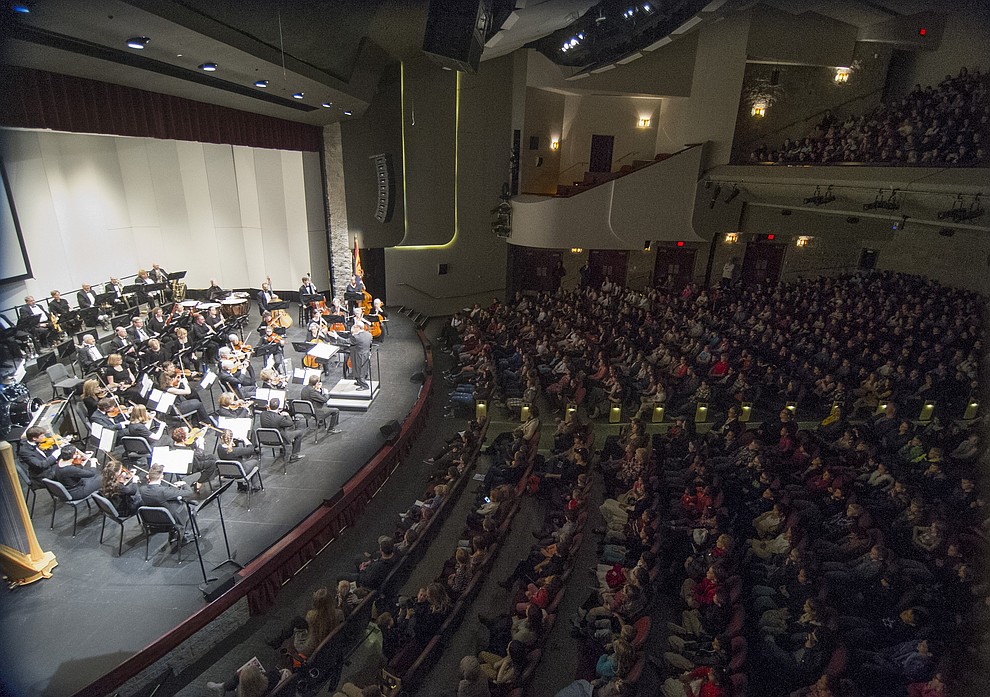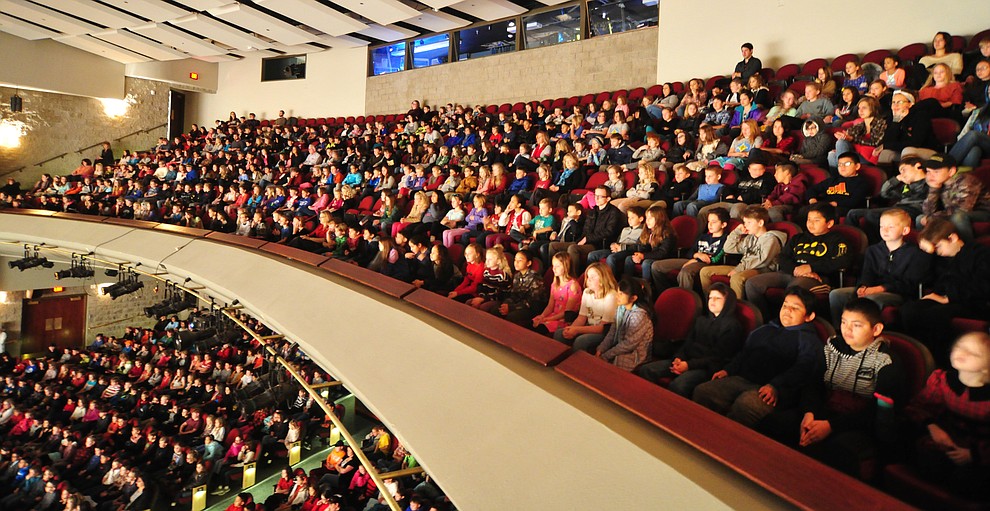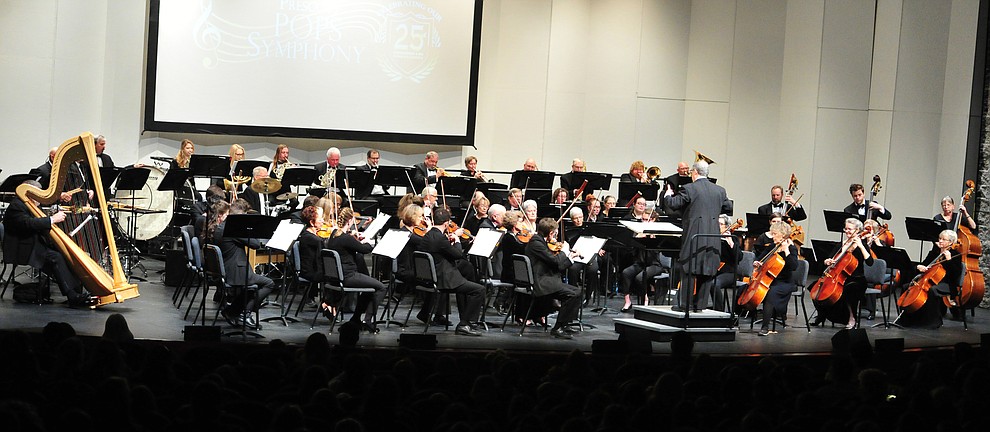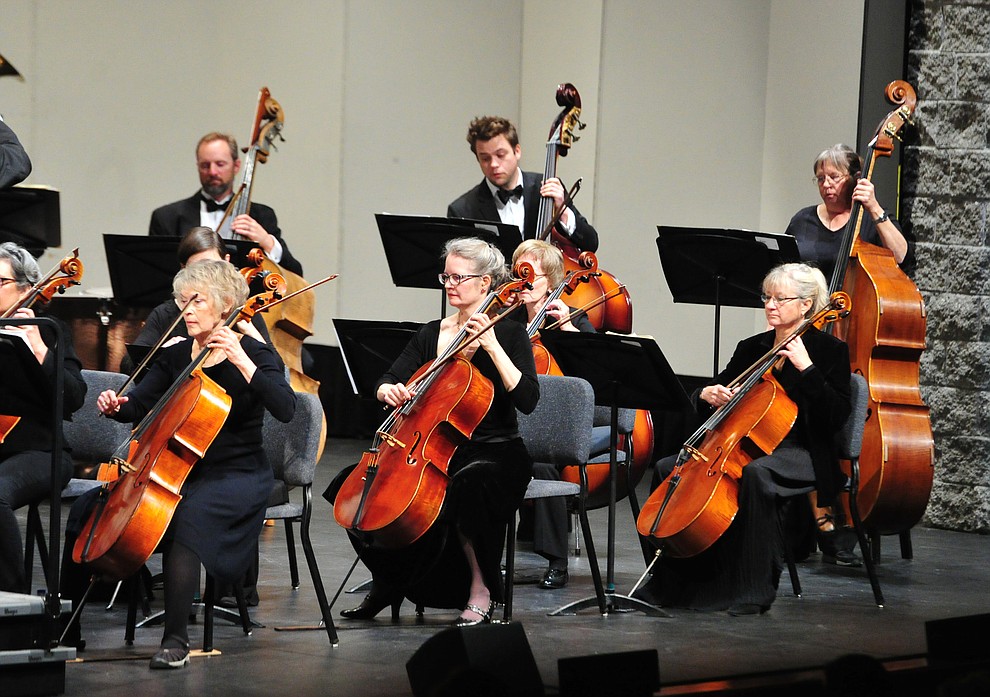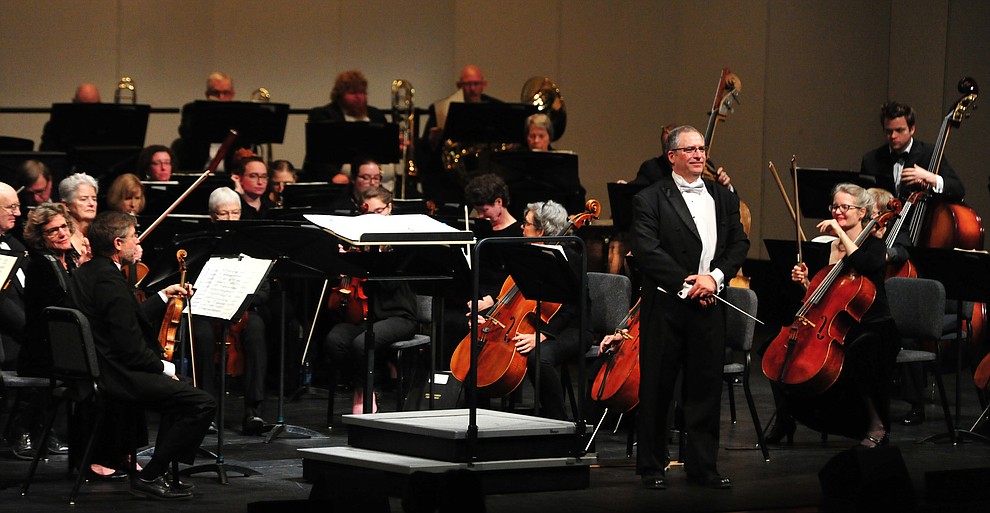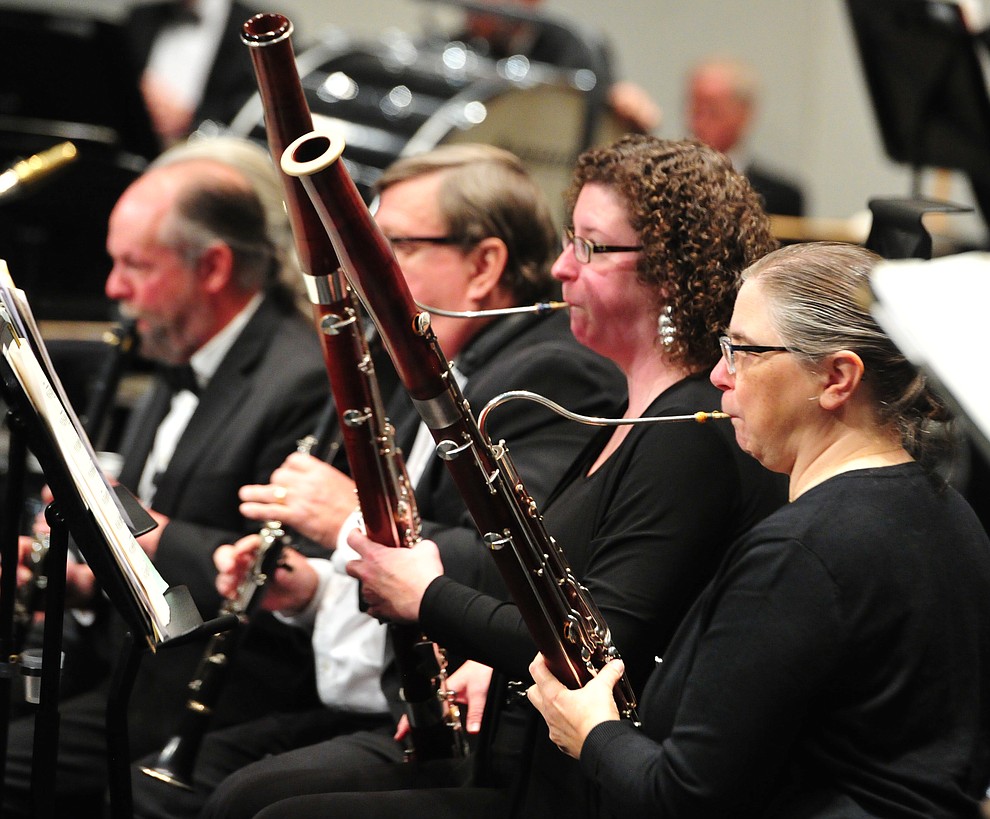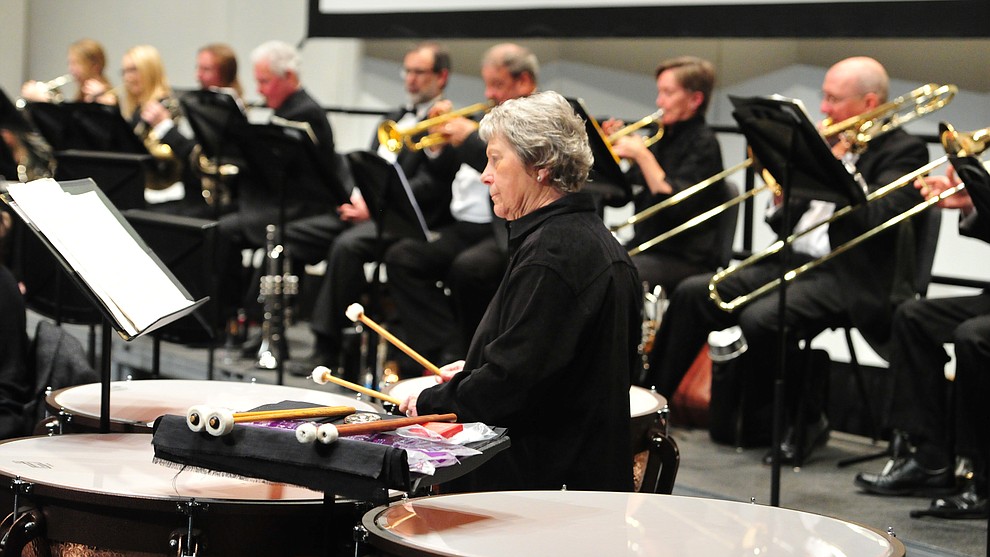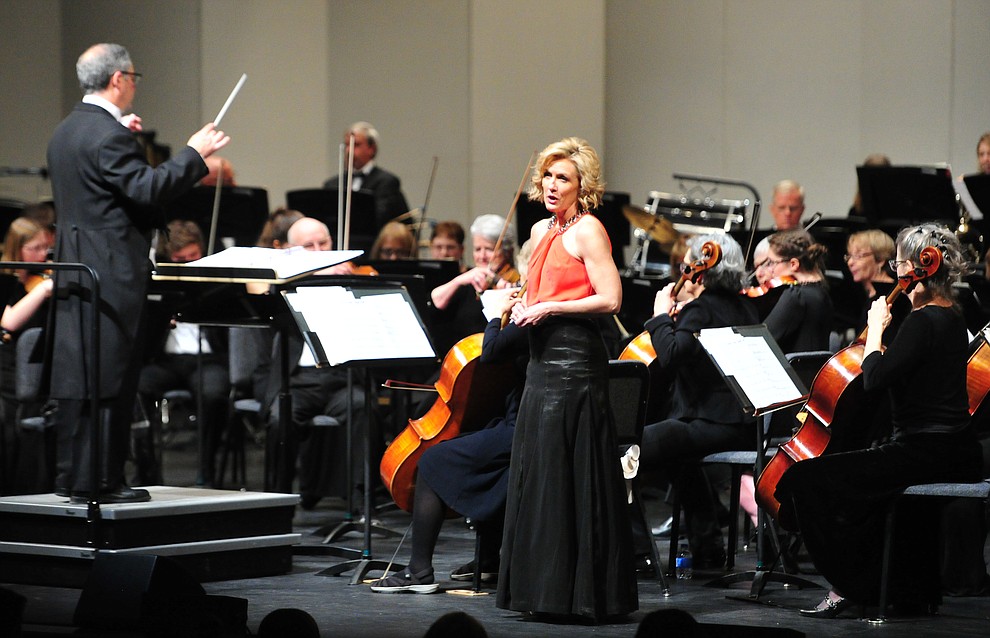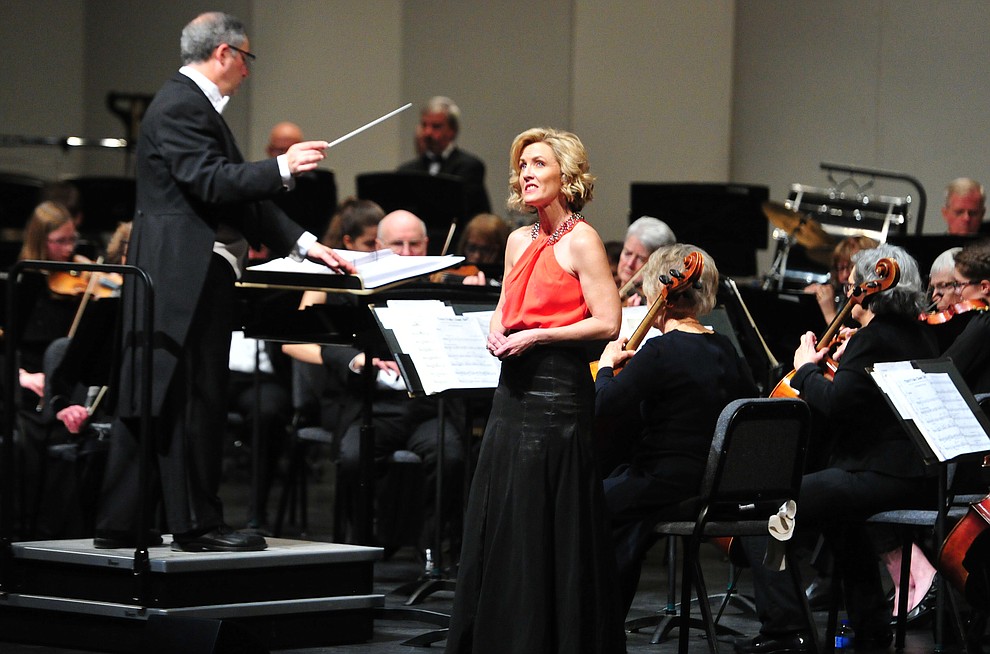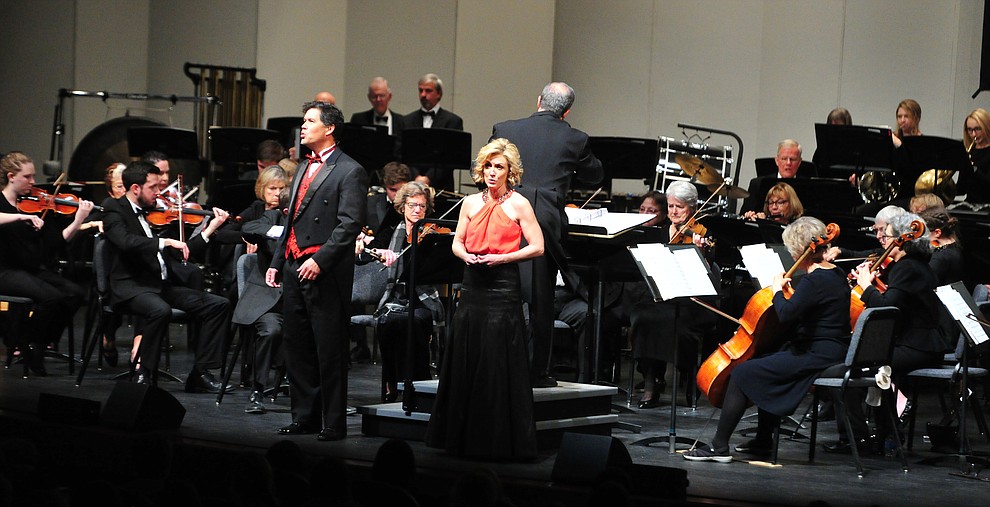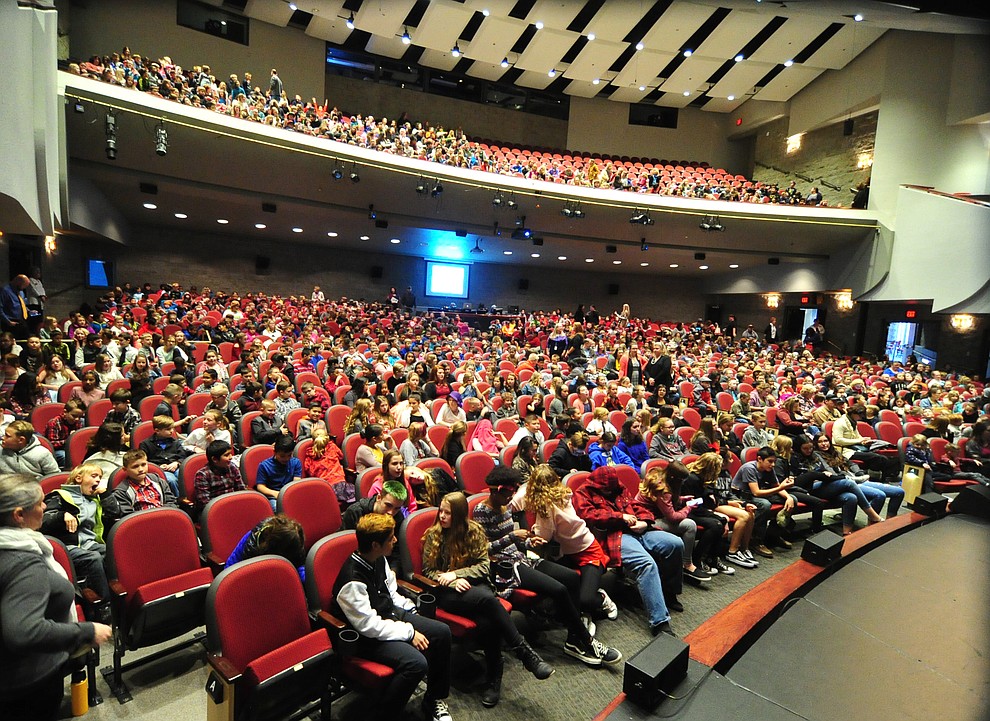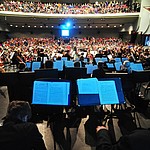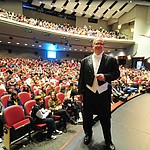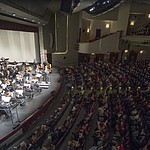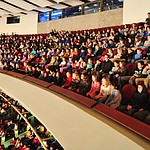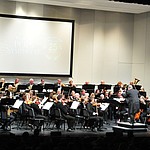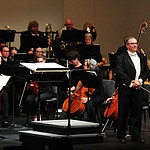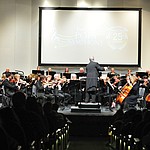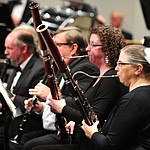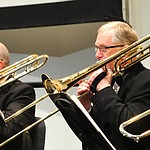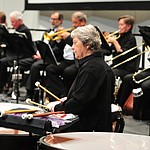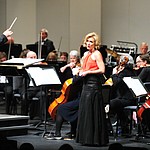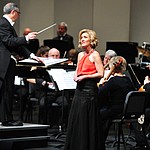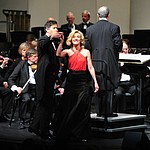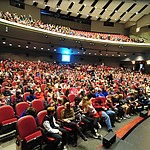 Mussorgsky/Ravel, the "Blue Danube" waltz by Johann Strauss, and Rossini's "William Tell Overture," as well as his overture from "The Barber of Seville" (remember Bugs Bunny and Elmer Fudd in "The Rabbit of Seville"?).
Like Music Memories concerts of years past, last week's concert was favorably received by students and teachers, alike. Some students said they look forward to attending the concert again next year.
And for many orchestra members, especially some who grew up in Yavapai County, the event has brought them full circle, from once-upon-a-time attending the concerts as a student to now participating as a musician in the orchestra.
Many students who attended the performance are budding musicians, themselves. To see and hear their instrument of choice being played to such effect by experienced players was thrilling for them. The orchestra also hopes that its Music Memories concerts will help to inspire young instrumentalists to one day become members of a symphony orchestra.
Perhaps that orchestra will be the Prescott Pops Symphony.
The Music Memories concerts are performed for children free of charge as a service to the community.
For information on the Prescott Pops Symphony's upcoming 2018-2019 season, email info@prescottsymphony.com or visit www.prescottpops.com.
For tickets to the Prescott Pops regularly scheduled concerts at Yavapai College Performing Arts Center in Prescott, call the box office, 928-776-2000.
More like this story
SUBMIT FEEDBACK
Click Below to: