Notable books and their authors, some scheduled to speak in Prescott this month
Originally Published: February 23, 2018 6 a.m.
• In his memoir, "Self-Portrait with Dogwood," Christopher Merrill – poet, essayist, war correspondent, editor and translator, and director of the International Writing Program at the University of Iowa — constructs "an extended meditation on the intersection between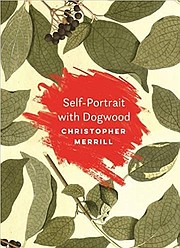 personal and natural history," according to Merrill, himself.
While his life, marriage, and children are featured in this beautiful and thought-provoking memoir, so, too, is his love of nature and the relationship with the natural world that he says has sustained him, especially the dogwood tree. It permeates his memoir metaphorically.
Merrill will speak at the Yavapai College library at 7 p.m. Friday, Feb. 23, as a part of the Literary Southwest Series.
• If you haven't yet read Diane Helm's "Fire on the Wind" — her account of the Yarnell fire – or much else about the history of that area, pick up the book now. Helm will be speaking and answering questions at the Peregrine Book Company at 2 p.m. Saturday, Feb. 24. Yarnell Fire Chief Ben Palm and firefighter Brendon McDonough both praise the book, as well as the way that Helm and her husband opened their ranch to neighbors when they most needed it.
• In her beautiful, slim volume, "Women and Power," Mary Beard, a professor of classics at Cambridge University, shows through literature and iconography how women have been denied leadership roles in civic life throughout history.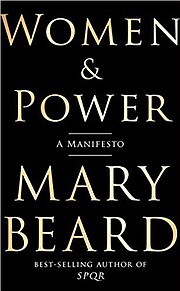 The first of Beard's two essays in the book uses the example in Homer's "Odyssey" to show how Penelope's son, Telemachus, becomes a man when he sends his mother upstairs to weave after she tries to speak out about politics.
From Medusa to Philomela — whose tongue was cut out to silence her — and from Hillary Clinton to U.S. Sen. Elizabeth Warren, who was told to "sit down" when she tried to read a letter by Coretta Scott King in the U.S. Senate (something that her male counterparts, including U.S. Sen. Bernie Sanders, were able to accomplish without event) a tradition of silencing the public voice of women persists, one means of diminishing women's power. Much, much more in this book is also illuminating and convincing.
More like this story
SUBMIT FEEDBACK
Click Below to: