Writing your life story? Hear a journalist read from recent memoir
Reading by poet Christopher Merrill on Friday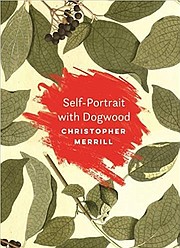 Journalist, poet and memoirist Christopher Merrill brings to Prescott his far-ranging travels and experience as a cultural diplomat at the Literary Southwest reading at 7 p.m., Friday, Feb. 23, in the Yavapai College Library Community Room (Building 19, Room 147).
Jim Natal, the series director, has been a big fan of Merrill's work for a while, he said. "He is best known as a poet, but he is a fine journalist."
Merrill covered the Balkan wars, and traveled in many war-torn countries. So in his work, he deals with war and poetic subjects at the same time, Natal said, and he also is very spiritual.
The award-winning writer has published six collections of poetry and six books of nonfiction, among them, "Only the Nails Remain: Scenes from the Balkan Wars," "Things of the Hidden God: Journey to the Holy Mountain," and "The Tree of the Doves: Ceremony, Expedition, War."
Natal described one of Merrill's books where the author traveled to a remote part of Greece and went from monastery to monastery searching for the devout and the roots of the Eastern Orthodox church.
"But that's not what it's about. His encounters with monks and other travelers, like all Greek journeys, allows him to reflect upon his own life; and also almost in a post-traumatic way, deals with his experiences in Bosnia, Serbia and Croatia," Natal said.
Merrill's most recent book is the memoir, "Self-Portrait with Dogwood." It's a creative take on writing memoirs, Natal said, the linking Merrill's life with the history and character of dogwood trees.
"It's not as strange as it sounds. It's just a really fantastic springboard into looking at his life. So he weaves in his history, but it's also interwoven with the environment and botany and natural sciences, things like that. It's just beautifully written," Natal said.
Merrill's honors include a Chevalier from the French government in the Order of Arts and Letters. As director of the International Writing Program at the University of Iowa, he has conducted cultural diplomacy missions to more than 50 countries. He serves on the U.S. National Commission for UNESCO, and, in April 2012, President Barack Obama appointed him to the National Council on the Humanities.
Because Prescott-area writers have shown an interest in writing their life stories, Natal thought Merrill would be a perfect writer to invite to the Literary Southwest series. How Merrill approaches his memoir using the dogwood tree as a model is an interesting way to come in from an oblique angle that gives him differing perspectives on his life, Natal said.
"But his poetry is amazing. It's not just war-related at all or religious-related completely. To make it short, he's not only a wonderful writer, he's a really interesting person."
The Hassayampa Institute presents The Literary Southwest is made possible by Yavapai College and the Yavapai College Foundation, with additional support provided by Peregrine Book Company, which will be on hand to sell Merrill's books.
For complete author and series information, visit: www.yc.edu/Literarysw or contact Jim Natal at 928-776-2295.
More like this story
SUBMIT FEEDBACK
Click Below to: