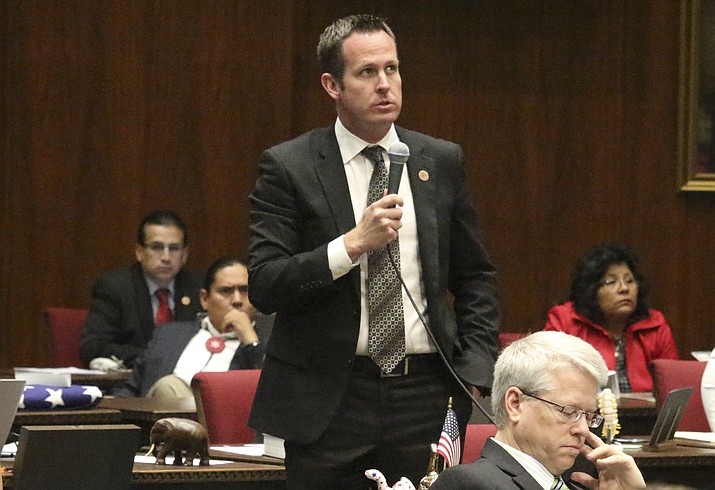 Originally Published: February 17, 2018 5:55 a.m.
PHOENIX — State university and community college students would be allowed to carry pepper spray, stun guns and other "non-lethal" weapons under a bill approved by the state House late Thursday.
The proposal, passed on a 35-22 party-line vote, now moves to the Senate for consideration.
Republican Rep. Travis Grantham of Gilbert, the bill's sponsor, said he was prompted by policies at some universities that he believes ban the active ingredient in the most effective chemical sprays.
The Arizona Board of Regents, which oversees the state's three public universities, last week revised policies to clarify that students could carry all common chemical sprays and alarms.
But the policy still bans stun guns, Tasers and most other non-lethal weapons. The Board of Regents and several community colleges oppose the legislation.
Grantham contends people should be able to choose any non-lethal device they want for self-defense.
"Maybe somebody's allergic to pepper spray and doesn't want to carry it," he said earlier this week, suggesting pepper spray could sicken some people if it is accidentally goes off.
"There's new stuff coming on the market all the time," he said. "Why restrict it to just pepper spray, or just a stun gun?"
Regents President Eileen Klein on Friday slammed the proposal, saying its chief proponent is stun gun manufacturer Taser International and the company's aim is to sell more weapons, not keep students safe. Taser's lobbyist testified for the bill in committee.
"Let's face it — this bill would allow students to arm themselves with just about anything but a big gun," Klein said. "And the risk to students, faculty and other campus visitors outweighs any other benefits that this bill could bring."
More like this story