Class of '68 takes audiences back 50 years

Originally Published: February 9, 2018 6 a.m.
Go back 50 years with Class of '68.
"Hey Jude," "I Say a Little Prayer," "Born to Be wild," "Dance to the Music," "Think" – only a few of the hit singles from 1968 and just some of the songs Alex Mack and Crystal Stark will perform at Friday's "Class of '68," Lonely Street Productions' annual salute to the Billboard top songs from 50 years ago.
Stark said it wasn't easy to pick which songs to include and which ones to leave out. "We definitely had to leave out some that are fantastic, but we just didn't have enough time," she said. "We took the ones we thought the audience would really enjoy, and also we have to think about what fits our voices as well. There are just some things I'd love to sing, but it's just not going to fit me. Same for Alex, too."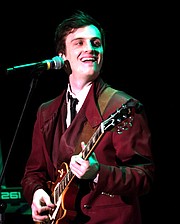 Of all the songs in the show, Stark said her favorite to perform is "Hey Jude," which was the most popular that year. Everybody sings along to it, she said.
Mack and Stark take the stage at 7 p.m. today at the Elks Theatre and Performing Arts Center, 117 E. Gurley St. Tickets are $25 for adults, $22 for seniors and can be purchased online at www.prescottelkstheater.com, by calling 928-777-1370 or at the door one hour prior to the performance.
Stark said she shops all year round for the show's costumes. She has a tie-dye look, a Janis Joplin look and there may be a surprise appearance by someone resembling Diana Ross; she's popped into the last few shows, Stark said. As for Mack, he's got a Beatles look and a hippie look, Stark said.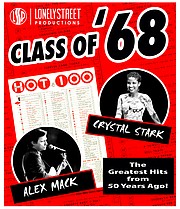 As they perform the hits from that ear, there's never a slow moment in the show, Stark said, adding that audiences often comment that the show brings them back to a nostalgic time in their young life, she said. They hear the songs and remember things about school, who they were with at the time and the car they had, Stark said.

She said this is her third year performing in the show, and she loves hearing the progression of the music over the last three years.
"It all has a similar thread going throughout, but now, having done it, this being the third year, you can really hear how it's starting to rev up toward the 70s," she said. "That's really been interesting."
More like this story
SUBMIT FEEDBACK
Click Below to: