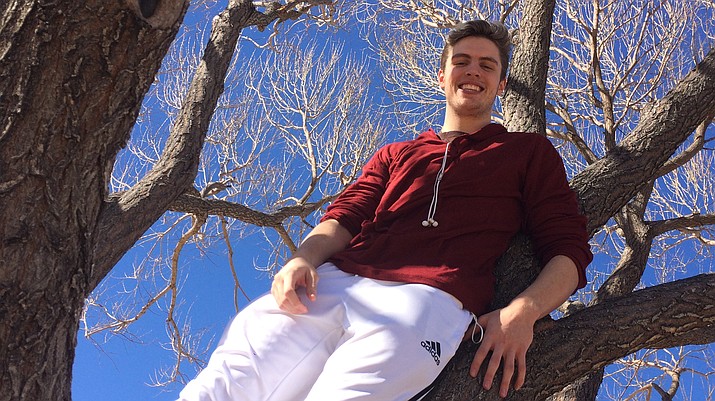 Originally Published: February 9, 2018 6:02 a.m.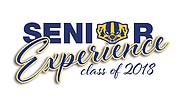 Chat with Prescott High senior Kody Jones, and you come away with the sense he is reveling in the moment – in no rush to see his last year in this school district come to a close.
Jones, the Badgers' basketball point guard, is already in practices for this year's baseball team. He says it could be the team's best year yet.
But he doesn't have a lot of time to be anything other than in the moment. He has a demanding class schedule, including the second semester of his year-long sign language class at Yavapai College, as well as sports practices and other senior events that keep him focused on the here and now.
That doesn't mean he isn't looking ahead. Over the winter break, he mailed 54 letters to prospective colleges where he would be willing to play basketball if they offered him an athletic scholarship.
A Prescott native, he hopes to find a university where he can play collegiate basketball and pursue a degree in creative film and visual media. He wants to find a school far enough away to give him a new experience, but close enough that he can come back to visit friends and family for over long weekends. Ideally, he said, he wants a college or university within a two-state radius.
"I've lived in Prescott my whole life," he said. "I'm ready to experience a new place, a fresh start."
Unlike some of his peers who have already enrolled in a college, Kody has not made up his mind where he will attend college.
Is he nervous? No.
At Senior Night, a couple weeks ago, he got to bask in the glow of what he says has been an amazing senior year, one he will treasure for a lifetime.
"I love all my teachers," he said. "It's all been awesome."
He ended his first semester with a 3.5 grade point average, and his basketball team qualified to play in the state tournament postseason play-in round tonight. Once that's over, he expects to be picking up bats and running bases, right up until graduation — with a time-out for senior prom.
"I've got to get a date," he said, with the endearing smile that those who know him say is integral to his personality.
When he's not in school, or at practice, he makes sure to hang out with friends because he knows that their days of stopping at Starbucks, picking up fast food, backyard hoops, movie dates and school dances will soon be coming to an end.
This basketball game could be the last he plays as a hometown boy.
"But I'm ready to move on," he said. "I'm ready to go and play college basketball."
He said he has received about 10 responses to his inquiries, but until they have viewed all their candidates, he won't know how many offers he will receive. He said he is confident that he will get offers.
"I know someone is going to want me," he said. "I just want to find the perfect fit for me."
He said he expects to visit three schools before he decides.
One of the schools that is at the top of his list is Dixie State University in Utah. He said his parents used to buy their Christmas trees in St. George, Utah, and the school has a strong basketball program.
Over his Christmas break, he stayed around town because he wanted the last year of his school career in Prescott to be spent soaking up what has meant so much to him here — the Courthouse Plaza lighting, Acker Night and the New Year's Boot Drop on Whiskey Row.
To basketball coach Adam Neely, who has also taught Jones college algebra and statistics, he is one of the students who brings his "A" game to everything he does. And his senior year is no exception.
"It's the smile he comes in with every day," Neely said. "He comes in happy and enthusiastic and makes everyone else feel comfortable."
Neely said he has witnessed Jones' impressive maturity, confidence and work ethic throughout his high school years. Over the summer, Jones lost 50 pounds, so he could be more competitive, Neely said.
Neely said he will be proud to see him walk across the stage at his graduation.
"To know he is going to be a successful young man is something I'm extremely proud of," Neely said. "We believe we teach life lessons through the game of basketball, and Kody is a perfect example of what you can learn."
Related Stories
More like this story