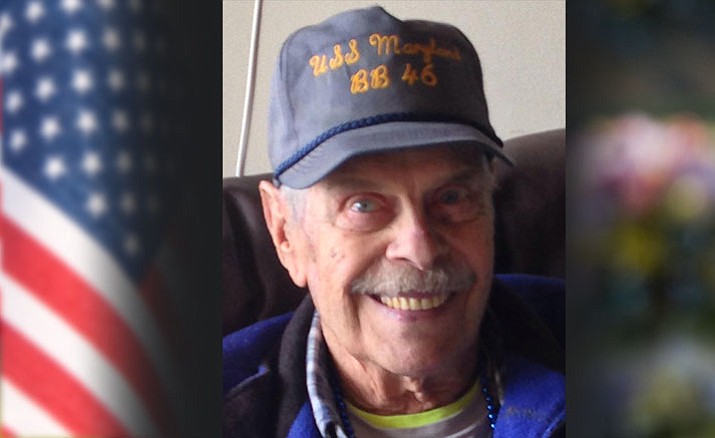 Originally Published: February 4, 2018 6:05 a.m.
Warner S. Morgan passed away on Saturday, Jan. 27, 2018, and is now wherever the Highest Authority has determined. He was 92 years old. He was born on Jan. 25, 1926, in Ponca City, Oklahoma, the son of D. Max and Laura (Vance) Morgan.
After graduating from high school in Ft. Collins, Colorado, Class of '43, Warner joined the U.S. Navy at age 17 and became a Hospital Corpsman. He served aboard the battleship USS Maryland through four campaigns in the western Pacific Theater of Operations, surviving two kamikaze attacks on his ship. He also served on the destroyer USS H.L. Edwards after the war. A member of the U.S. Navy Active Reserve, he was called up in 1950 and served overseas during the Korean War.
After World War II, Warner attended and graduated from the University of San Francisco, earning a BS degree in Business Administration. His business career began in 1952 working for a bank and through the years, for several stock exchange firms. At one period when the company he was working for shut down their local office, he bought and ran his own bar for three years in a tough area of San Francisco. He was once heard to say, "I always wanted to own a bar and in spite of incredible mismanagement, it was a financial success."
Later with partners, Warner founded his own municipal bond firm, and after several successful years, he was bought out by his partners and retired.
Warner was a member of the American Legion, Ernest Love Post, in Prescott, Arizona, and the Yavapai County Jeep Posse, where he attended many searches for lost persons, fire evacuations and other duties.
In 1991, Warner and his wife, Helene, moved to Prescott, Arizona. Helene passed away in 2012. He is survived by his children, Mike and Miriam Morgan, Tom and Donna Morgan, Sara Morgan, Katherine Tracy Morgan O'Connor, and seven grandchildren.
In lieu of flowers, etc. donations may be made to the Yavapai County Jeep Posse, 255 E. Gurley St., Prescott, AZ 86301.
Information provided by survivors.