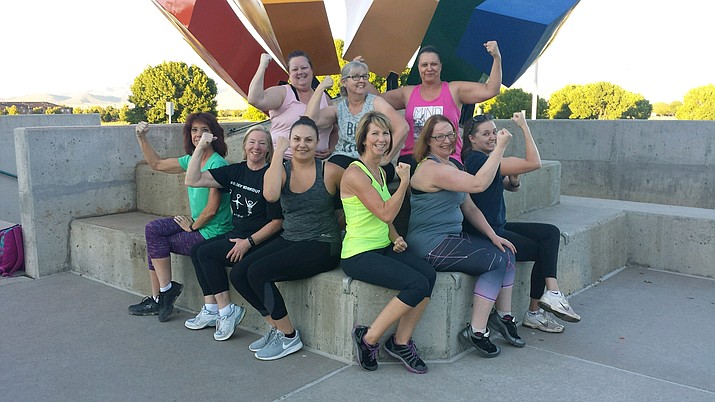 Originally Published: February 4, 2018 6:05 a.m.
Arizona has about 202,900 women-owned businesses, employing 147,900 people, according to an annual report commissioned by American Express.
Statewide, the number of women-owned businesses grew by 128.6 percent from 1997 to 2017.
One of those businesses, employing six people, is Whiskers Barkery in Prescott. Co-owner Donna Holick said she's never experienced any real discrimination in opening or running the store.
"From time to time, a male person comes in and looks for the guy who owns (the store)," she said, adding that "it doesn't happen very often."
Holick said the store opened in 2009, "right around the recession, so that was a little scary," but "there are so many animal lovers in town, and we've been privileged to partner up with a lot of the local animal rescues and the Humane Society, and that's helped."
Holick said she believes the fact that the store is owned by women may even have given her an advantage.
"I think, in our community, there seems to be more women in the animal-rescue industry, so I think that having a woman-owned pet store fit in just fine."
In Prescott Valley, Katie Folsom-Nelson also said that her gender helps her business. She owns and runs the Kickstart Bootcamp for Women, for ladies 40 and older.
The Bootcamp was started in Prescott by Steven Rosen, a former U.S. Army sergeant, who also runs it for women only, but Folsom-Nelson said she thinks some of the "campers" prefer a female class leader.
"I think women feel more comfortable with a woman coach, and I don't think I would feel comfortable working with men," she said. "One of the things that makes it unique is that it's a safe environment where it's just women. They don't have to worry about men gawking at them."
Folsom-Nelson ran her own maintenance business for 23 years, and although the demand for those services was more consistent — she says the fitness bootcamp business is "like a roller coaster" — she enjoys this more.
"It's actually more fun, getting to know these women," and becoming friends, she said.
"Things like that make this so much more fulfilling than going and cleaning or painting somebody's house."
Dana Womack employs two people at her Three Sisters Consignment store on Highway 89. She said she'd had no problems, other than "what anybody else would, opening up a new venture.
"To start a business, it takes capital, it takes vision, and it takes a lot of commitment and energy," she said, "and I think, whether you're a woman or a man … those are still the elements you need in order to hit the ground and make it successful."
Womack said she deals with businesswomen frequently, and has never heard them complain or even suggest that, because they were female, they had problems that men didn't have.
"Every business has its difficulties — there's no way to avoid that — it's a challenge, and (the skill to meet) it is something you develop over time."
She advises any new business owner to find a mentor who can act as a guide through the rough spots, something she did not do.
"I learned it the hard way," she said, with a laugh. "I try not to choose the harder path anymore. I try to choose the wiser way."