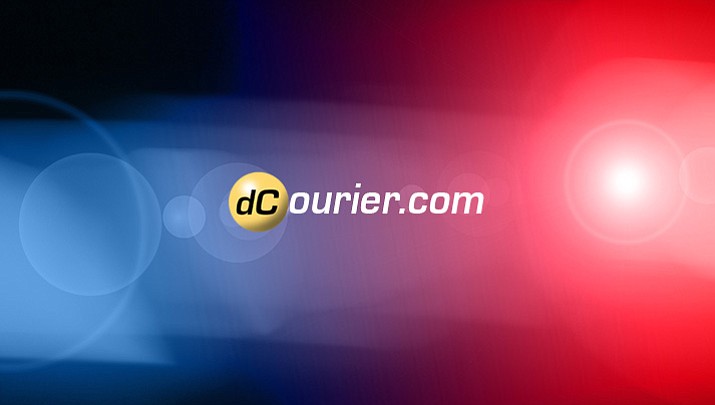 Originally Published: February 2, 2018 5:55 a.m.
At about 7 a.m. Thursday, Feb. 1, an intoxicated young man attempted to gain access to a home in the 1300 block of Goodwin Drive in Chino Valley.
The residents called 911 to report a man trying to break into their home through the rear door, according to a Chino Valley Police Department (CVPD) news release.
The residents told police that the man had broken the window out of a door and reached into the home as the family gathered their children and ran to safety, leaving the home through the front door.
Extended family members living nearby heard the commotion, police also reported. The intruder ran after the fleeing family, but was confronted by two of their uncles. The men tried to detain him until police arrived, but he escaped before police officers arrived. Police located the intruder a short distance from the home and arrested him.
The man, 23, was checked by fire department medical personnel and booked into the Yavapai County jail on charges of criminal damage, trespassing and disorderly conduct – all misdemeanors – the news release states.
"[He] was heavily intoxicated and appears to have mistaken the victim's home for the place he was staying," said CVPD spokesperson Lt. Vincent Schaan.
It is the policy of Prescott Newspapers, Inc. not to release the offender's name when the incident involved only misdemeanors.
More like this story