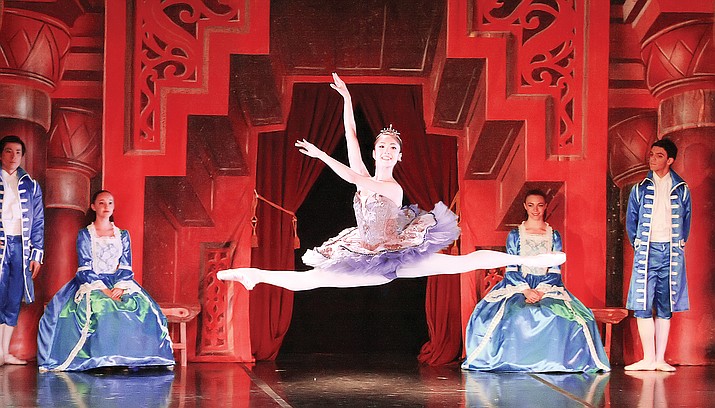 Originally Published: February 2, 2018 6 a.m.
Updated as of Monday, February 5, 2018 6:52 AM
The Atlantic City Ballet's interpretation of the Grimm Fairy Tale, "Sleeping Beauty" is coming to the Yavapai College Performing Arts Center for one time only Thursday, Feb. 8.
Showtime is set for 7 p.m.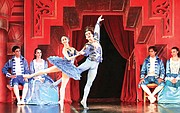 Among those telling the story of young Princess Aurora cursed to sleep for a century unless true loves kiss wakes her is Tullio Cata from Italy. She said expectations are high from the moment the director says the cast is putting on "Sleeping Beauty."
"You know that there's no chance for mistakes because it's so well known," Cata said. "The music is very well known, the characters are very well known, the story too."
Even the choreography is well known, he said. It's a show that's easy for everyone to understand from little kids to seniors, Cata said. As such, it takes every little bit of talent he has to learn the show and make it look as good as it's supposed to.
Two other performers are Sara Lonngren and Caitlin McElroy, both from the United States. The technical aspects can make putting the show on challenging, Lonngren said. The two of them are fairies in the farst act and they have to dance together exactly the same, she said.
"Heads and fingers and arms have to be exact to make it look how it should be," Lonngren said. "You have to be very clean and precise and you have to dance together with everyone too."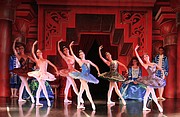 Tullio said the scene that's the most challenging is the wedding scene. There's so much technique going in in that scene, but at the same time, he can't look like he's concentrating because it's his wedding and he has to look happy, he said. The hardest part is making the hardest step look easy, Tullio said.
The three of them said they have never been to Prescott before and are looking forward to coming. There's a lot of excitement because it's out of their comfort zone of the east coast, Tullio said. Whoever comes out is going to see just how much talent the Atlantic City Ballet has for such a small company, McElroy said.
Tickets range from $25 to $55 and are $10 for children 18 and under and can be purchased online at www.ycpac.com, by calling the box office at 928-776-2000 or at the door, 1100. E. Sheldon St., Prescott.
More like this story