Editorial: A warning to local fentanyl poison pushers
Originally Published: December 8, 2018 11:35 p.m.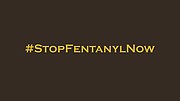 Last week the Courier ran another front page story reporting the arrests of more alleged local fentanyl drug dealers in our community. The ongoing front page stories are part of our #StopFentanylNow campaign in cooperation with Partners Against Narcotics Trafficking taskforce (PANT) and Yavapai Silent Witness.
After our latest report, which featured the arrest photos of two young men accused of possession and transportation of fentanyl for sale, we received a comment from a reader asking, "Why are you putting the faces of these young men on the front page? They only had 23 pills. It's not like they are big-time drug dealers."
We are resolute in our answer: We are reporting alleged fentanyl dealers on the front page because what they are dispensing is killing our children, friends, neighbors, coworkers and classmates.
The fentanyl-laced pills these two suspected dealers were selling matched the description of pills involved in several recent overdose death cases in Yavapai County, including the deaths of two 19-year-old Yavapai College students last month.
If someone walked into a local restaurant with a loaded assault rifle intent on dispensing their bullets into the unsuspecting patrons, no one would ask, "Why did you put them on the front page, they only had 23 bullets in the rifle magazine?"
Selling 23 fentanyl-laced pills to our young people is just as deadly as 23 bullets, and maybe more so because their bullets are death in disguise. According to the U.S. Drug Enforcement Administration, it takes just 2 milligrams of fentanyl — an amount barely able to cover Abraham Lincoln's beard on a penny — to kill an average-sized adult. PANT reports nearly 70 percent of all its fentanyl arrests involve mimic pills that look like typical, less potent prescription drugs such as the painkiller Oxycodone. Fentanyl can also be mixed with marijuana, cocaine or substituted for heroin making it a hidden landmine poison for those who unknowingly step into a transaction with these drug pushers.
To fentanyl dealers we say, "Stop." What you are doing is killing our children and this community will not stand for it any longer. Police officers, sheriff's deputies, PANT detectives and others, are coming to get you. And when they do, we will put your face on the front page of this newspaper, on the homepages of our websites and on social media as a message to all dealers who stoop so low as to make a buck at the expense of our children's lives.
If you don't want the world to see that you are a low-life human being willing to knowingly sell poison for money, go somewhere else to sell your deadly wares. The voice of the community is united in this call to #StopFentanylNow.
Join the fight: donate or report
The Courier has donated $10,000 to Yavapai Silent Witness in an effort to help take these dealers and their drugs off our streets. If your business or organization wants to join this effort to boost local reward money for tips leading to fentanyl dealer arrests, Silent Witness asks that you follow the Courier's lead and donate the money directly to Yavapai Silent Witness. Please do not collect funds independently for a bulk donation as this can cause donor skepticism and disallow a tax deduction. To donate, contact Yavapai Silent Witness at 928-777-7266 or send your donation to Yavapai Silent Witness, P.O. Box 2524, Prescott, AZ 86302.
If you know of a dealer selling fentanyl-laced drugs in our community, call Yavapai Silent Witness at 1-800-932-3232. You never have to give your name.
Share #StopFentanylNow
Related Stories
SUBMIT FEEDBACK
Click Below to:
More like this story