Fight against Fentanyl must be a community affair
'Connecting Communities Symposium' celebrates collaboration to tackle key societal issues

Originally Published: December 5, 2018 10:01 p.m.
Sparing lives from drug overdoses, especially teens, and waging war on the dealers, is a never-ending mission of many law enforcement leaders, educators and awareness advocates.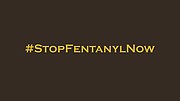 Yet the constant bombardment of oft-deadly substances over the ages, some nowadays disguised as harmless prescription pills, such as the synthetic narcotic fentanyl, can take its toll.
"We can't take our eyes off tomorrow," declared Prescott Police Chief Debora Black during a symposium panel last week on the importance of community collaboration to tackle the latest drug scourge.
Community collaboration as it relates to a range of health and social justice issues was the focus of the first "Connecting Communities Symposium" last week. The symposium attended by some 250 non-profit leaders, civic activists and other concerned citizens was organized through several key community leaders and organizations under the leadership of U.S. Vets Executive Director Carole Benedict and Yavapai County Community Health Services Director Leslie Horton. There were five panel discussions – substance abuse, family and sexual violence, mental health, homelessness and collaboration - moderated by Yavapai County Attorney Sheila Polk.
MatForce Executive Director Merilee Fowler said her education and advocacy organization is all about promoting substance abuse prevention. The organization advocates frank talk about the adverse effects of everything from smoking cigarettes and drinking alcohol to attending parties with prescription pills that could be tainted with a deadly dose of fentanyl, she said. Fowler's advocacy roams from imploring lawmakers to better monitor how the medical community prescribes narcotic painkillers to talking with parents about how to converse with their teens about drug experimentation or detect if a child is fighting an addiction.
Again, though, Fowler said the vigilance required to combat drugs in any community is not a solo exercise.
"There is no magic bullet," she said.
Other leaders concurred.
Yavapai County Chief Probation Officer John Morris sees the impact of drug addiction every day; he publicly shares about his own 28-year journey to sobriety.
Morris offered kudos to law enforcement officers and those in the criminal justice system who often prove the catalyst to getting someone caught in the grips of addiction to seek treatment. In Yavapai County, law enforcement leaders have collaborated on programs that destigmatize addictions and mental illness so as to make incarceration a last resort.
"The earlier we can get people into help, the better off society is," Morris said. "We're all in this together."
Prescott House Executive Director Dayton Turberville said the men who end up in his facility are not criminals. They are individuals whose lives have derailed due to addictions that demand long-term treatment.
"Treatment works," Turberville said, noting this community is fortunate to have law enforcement and criminal justice leaders who believe in helping those "who are sick."
Yavapai County Sheriff's Office Lt. Nathan Auvenshine, a fellow panelist and commander of the multi-agency Partners Against Narcotic Trafficking (PANT), said part of the key to arresting the drug problem in this area is digging into the root issues.
Drug trafficking is linked to the economic philosophy of supply and demand. Cut off demand, and the supply will dwindle, he said.
He, too, is a believer in telling hard truths, be they from people now in recovery or folks who may suspect a loved one is dealing or using drugs. Perhaps someone has witnessed drug deals in their neighborhood.
The community needs to stand up against "acceptance by silence," Auvenshine said.
Not long ago, Auvenshine said he stopped for lunch and his server was someone arrested in a PANT-drug raid. The young man said that arrest saved his life.
Auvenshine and Black affirmed the need for vigilant law enforcement when it comes to addressing drug trafficking and illegal use in the community. Still, they were clear to enforce the law does not mean stripping people of their dignity. Officers often show compassion to those whose addictions have warped their ability to make proper choices, they said.
Auvenshine admitted fighting this battle can fatigue the best of the best. The minute one drug scourge is eliminated another sneaks up behind with deadly consequences. Yet he believes this community, with all its collaborators, is on a righteous path.
Auvenshine closed with the story of a child saving starfish that washed up on a beach.
An old man sees the child throwing the starfish back into the ocean. He asks what difference the child can make when thousands continue to wash ashore each day.
The child's response as yet another is tossed into the ocean: it mattered to that one.
"If we can stay focused on what we can do rather than what we can't do, we can make positive change in our community," Auvenshine concluded.
Info from the 2017 Yavapai County Community Health Assessment
The rate of opioid use in Yavapai County is 242.8 per 100,000 residents. Yavapai County ranks forth highest in the state for opioid usage. In 2016, 431 million opioid pills were prescribed in Arizona, which is enough to supply every Arizonan with a 2.5 week supply. The Arizona state rate is 219.5 per 100,000.
In Yavapai County last year, there were 40 drug-induced deaths.
The Arizona Department of Health Services dashboard states that between June 2017 and present there have been 533 overdoses in Yavapai County.
The drug-induced death rate in Yavapai County is 26.7 per 100,000 residents. Yavapai County has the third highest death-induced death rate in the state. In Arizona, drug overdoses (including overdoses from opioids, cocaine, meth, marijuana, and other illicit drugs) take more lives than car crashes. The Arizona state rate is 16.9 per 100,000.
Methamphetamine seizures have increased 107 percent since 2013.
• Meth Seizures:
• 2013 22,780
• 2014 10,841
• 2015 5,934
• 2016 18,128
• 2017 42,517
• Every day in America 7,000 new people try marijuana for the first time — a figure far greater than trends seen in the early 2000s.
• The number of daily or near-daily users of marijuana in 2016 doubled compared to the number of heavy users about a decade ago.
#StopFentanylNow
Related Stories
SUBMIT FEEDBACK
Click Below to:
More like this story