Originally Published: August 31, 2018 7:29 p.m.
Two Silent Witness Catch 22 suspects have been arrested recently — one in Florida and one in Prescott Valley.
Catch 22 is an effort the Courier takes part in twice a year to advertise Yavapai County's most wanted and encourage the community to help law enforcement capture suspects.
KYLE SIMS
Day 8 of the latest "Catch 22" Kyle Sims was arrested in Marion County, Florida on or about Aug. 20, according to Yavapai Silent Witness.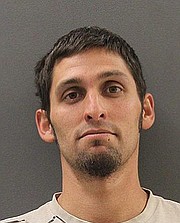 Sims had been featured on several phases of "Catch 22." He was wanted by the Prescott Police Department for sexual exploitation of a minor.
"The extradition process has begun," said Steve Skurja, program director for Yavapai Silent Witness. "He was not arrested due to a tip to Yavapai Silent Witness, so there will be no reward paid in this case."
FRANCISCO JAVIER GARDEA
Yavapai Silent Witness did receive a tip on Thursday, Aug. 23, that involved information about the location of a Day 14 of "Catch 22" Francisco Javier Gardea.
The information said that he was supposedly living on North Starlight Drive in Prescott Valley, Skurja said. The information was immediately shared with the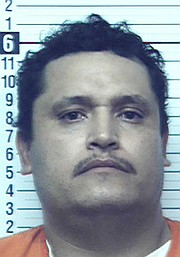 Prescott Valley Police Department (PVPD), who have been seeking Gardea's whereabouts.

That same day, officers located and arrested Gardea for fraud, identity theft and forgery. "The $500 reward will be paid in this case if and when the tipster calls back," Skurja said.
That same day — because of a Silent Witness tip — PVPD also arrested 22-year-old Jerri Viliborghi, who was on probation violations warrants.
— The Daily Courier
More like this story
SUBMIT FEEDBACK
Click Below to:
This Week's Circulars
To view money-saving ads...