Blues Alliance puts on blues harp festival Saturday

Originally Published: August 30, 2018 9:33 p.m.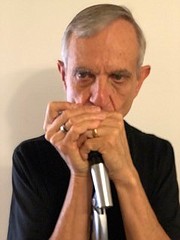 The Northern Arizona Blues Alliance is set to put on an entire festival dedicated to the blues harp, according to its president, Christian Berry.
"A lot of times, the band can't afford to have an extra blues harp player and they often relegated to the back row," Berry said. "We just wanted to, since it's such an integral part of blues, do a festival where featured the blues harp."
The blues harp, or Richter-tuned harmonica, is the most widely known type of harmonica and has 10 holes offering the player 19 notes in a three-octave range.
The festival, called "Day of the Living Blues Harp Music Fest," features Sweet Baby Ray, Taul Paul Epoch, Jay Schermer, John Kally, Keven "Harmonica Man" Scheevil and Dennis Herrera with Denis DePoitre — all backed up by a house band comprised of Dr. Robert Sellani on drums, DeVell Riley on bass and drums, Gary Van Slyke on bass, Scott O'Neal on guitar and vocals, Berry on guitar and vocals, Harry "O" on guitar and vocals and Dr. Tim Tune on keyboards.
Held at Goldwater Lake on Saturday, Sept. 1, from noon to 4 p.m., admission is free and parking is $3. It promises to be a great event, Berry said.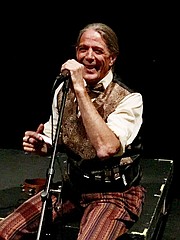 "We've got some pretty darn good blues harp players," he said. "They're all really at the top of their game."
The festival is all part of the Northern Arizona Blues Alliance's efforts to build up the blues community, Berry said. Not only did the Alliance have a show at Watson Lake just a couple months ago, but it's getting ready to have a show with Guitar Shorty in Flagstaff and is looking for blues bands to compete in the Regional Blues Challenge in Clarkdale in October where the winners will compete at the International Blues Challenge in Memphis.
For more information about the Northern Arizona Blues Alliance, visit www.nazba.com.
More like this story
SUBMIT FEEDBACK
Click Below to: