Now Playing: August 24
Originally Published: August 23, 2018 8:56 p.m.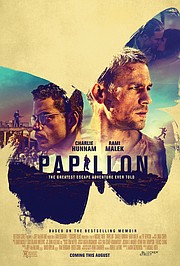 (NEW) Papillon
The epic story of Henri "Papillon" Charrière, a safecracker from the Parisian underworld who is framed for murder and condemned to life in the notorious penal colony on Devil's Island. Determined to regain his freedom, Papillon forms an unlikely alliance with convicted counterfeiter Louis Dega, who in exchange for protection, agrees to finance Papillon's escape.
CRAZY RICH ASIANS
Rachel Chu is happy to accompany her longtime boyfriend, Nick, to his best friend's wedding in Singapore. She's also surprised to learn that Nick's family is extremely wealthy and he's considered one of the country's most eligible bachelors. Thrust into the spotlight, Rachel must now contend with jealous socialites, quirky relatives and something far, far worse — Nick's disapproving mother. Stars Constance Wu, Henry Golding, and Michelle Yeoh. Rated PG-13 – drama, comedy
(NEW) A-X-L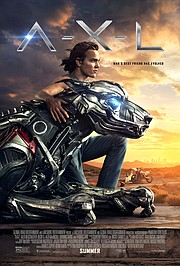 A.X.L. is a top-secret, robotic dog that has advanced artificial intelligence created by the military. After an experiment gone wrong, A.X.L. is discovered hiding in the desert by Alex, a kindhearted outsider who finds a way to connect with the robot. The two soon develop a special friendship based on trust, loyalty and compassion. Helping Miles gain confidence, A.X.L. goes to any length to protect his new companion, including facing off against the scientists who want their creation back.
(NEW) The Happytime Murders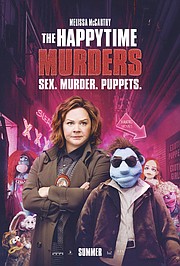 In the seedy underbelly of Los Angeles, two clashing detectives — one human and the other a puppet -- must work together to solve the brutal murders of former cast members of a beloved puppet TV show.
More like this story
SUBMIT FEEDBACK
Click Below to: