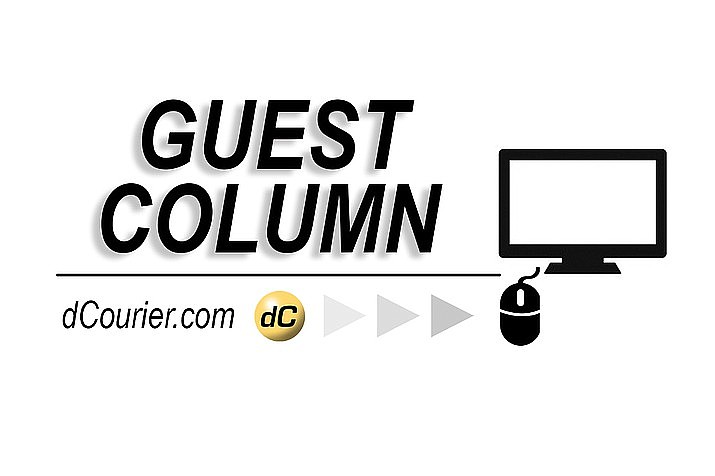 Originally Published: August 22, 2018 8:11 p.m.
I am of an age that I lose things. Car keys. An occasional train of thought. Family members.
Just a few months ago, I lost my last remaining uncle. Ironically, he succumbed at the age of 90 to complications from hip replacement surgery, the same surgery that I had undergone just three weeks prior to his.
Uncle Richard played a unique role in my life as a kid growing up in the Midwest – although I doubt he would have been comfortable with the pedestal upon which I had placed him. While I was struggling through the mundane milestones (birthdays) of my youth, he was flying his open-cockpit Ryan airplane, sailing the open waters, vacationing frequently in Arizona to hike the Superstition Mountains and driving a convertible of some sort as long as it was a Chrysler. Which was no surprise since he worked as an engineer at the Chrysler Proving Grounds in Highland Park, MI forever. He was not only adventuresome, he was smart -- earning a master's degree from Ohio State University in aeronautical engineering following World War II.
During my early years, I remember bits of conversations between my father and his younger brother, Richard. They were casual exchanges, usually ---- with witty observations sprinkled in for effect. The witticisms came from Uncle Richard who would crinkle his eyes, grin and deliver a dry-sense-of-humor comment that caught my attention. He had his own way of expressing ideas that was new to me. Subconsciously I now realize, he set the style for my own appreciation of humor. I wish I'd been old enough at the time to plumb more deeply into how he thought and what he thought.
He not only gave me my sense of humor such as it is, but other valuable things, too. I must have been around 10 years of age when he bequeathed to me his white Navy sailor's cap. By the way, I just found out that these caps are called "gob" sailor caps. Historically, the word gob meant sailor, although no one seems to know why. At any rate, I wore that cap until it self-destructed from overuse and fell into pieces. The only other guy I ever saw perpetually wearing a sailor's hat was Bob Denver of Gilligan's Island on TV. Well, it looked like a sailor's cap, anyway. But even HE didn't cut the swath I did wearing the gob hat and pedaling my Schwinn around the streets of Fort Wayne, Indiana in the mid-1950s. My uncle also gave me some of the model airplanes he had made as a boy. And a stamp collection.

Christmas gifts from Uncle Richard were always special and unique. One year, I received an electric football game. Players moved on the football field through vibration. I can still hear the sound of that toy gridiron vibrating some 60 years later.
His greatest gift was as subtle as it was important. He taught me by living his life that we each have the ability -- and the responsibility – to set our own sails and to plot our own course. My parents attempted to teach me the same lesson, but he was a role model who demonstrated the lesson — in living color.
I've written before about losing family members who played a role in my life. I have yet to truly fathom the fact that they were real but now are gone. I suppose that's because we tend to think that our lives are the center of something important.
Maybe someday in my quieter moments, I'll achieve a deeper understanding of the concept of being…temporary.
To comment on this column, email wilaugust46@gmail.com.