Town of Prescott Valley celebrates 40th anniversary this weekend
Lakeshore Drive closed Friday evening through Sunday evening

Originally Published: August 21, 2018 6:47 p.m.
Updated as of Friday, August 24, 2018 11:45 PM
Things to know in PV this weekend, Aug. 25-26
• Lakeshore Drive will be blocked off Friday evening to Sunday evening.
• All children's activities are free.
• Four tribute bands performing over two days.
• Renewal of wedding vows for anyone on Sunday.
• Learn about town history, antiques, old cars.
Calling it the largest fireworks show in Northern Arizona, Prescott Valley's free display is sure to attract residents and surrounding communities at 9 p.m. Saturday, Aug. 25, at Mountain Valley Park, as part of the 40th anniversary celebrations Saturday and Sunday, Aug. 25-26.
Town council members voted earlier this summer to cancel the town's Fourth of July fireworks show because of dry, hot weather conditions, and combined those funds, $30,000, with the anniversary fireworks show's $5,000.
Not only is the fireworks display free to the public, the town will not charge for the children's inflatables and games. Usually, there is a wristband fee, said Heidi Dahms Foster, Communications Relations coordinator, but this year a host of generous community sponsors have donated in-kind and cash contributions.
"The only thing that costs is food and drink for purchase on the grounds," Foster said.
The fireworks show is located at Mountain Valley Park, but also can be viewed from the Civic Center, where all other activities are occurring over the weekend.
Foster said the town encourages participants to attend in costume – the theme is the Wizard of Oz. Judges will look over contestants for the good witch/bad witch Contest at 10 a.m. in the performance tent near the Prescott Valley Police station. Stick around to participate in or cheer on others in the 11 a.m. lion's mane and beard contest. Judges will award the winners of both contests at 4:30 p.m. on the Theater on the Green stage.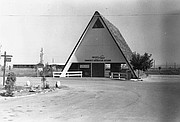 Saturday's activities begin at 9 a.m. with a car show and community and nonprofit information booths along Lakeshore Drive, which will be closed to traffic from Friday evening through Sunday.
In the Civic Center, first floor, also starting at 9 a.m., attendees will find an art show. From 10 a.m. to 4 p.m., the Prescott Valley Historical Society will set up a town history experience on the first floor.
Outside, the Theater on the Green will host activities from 11 a.m. – the re-enactment skit depicting the incorporation of the Town of Prescott Valley – to 7 p.m. with the performance by Dog & Butterfly, a heart tribute show.
In between are two other tribute bands: Slow Hand (Eric Clapton tribute) at noon and Voyager (Journey tribute). A fourth band, ABBAFAB, ABBA tribute, provides a grand finale to the weekend at 6:30 p.m. on Sunday in the Theater on the Green stage.
How does heavy machinery figure in the anniversary celebrations? According to Foster, it happens during the Hollywood Squares Prescott Valley-style show at 5 p.m. Saturday at the Theater on the Green. "This should be pretty wild. Each contestant will be in a bucket lift," she said.
One of Sunday's biggest attractions is Goin' to the Chapel at noon when several real weddings, and six or seven renewals of vows, takes place in the Theater on the Green stage with Town Magistrate Keith Carson. This event follows the 11 a.m. Cowboy Church services, and precedes the 1 p.m. Gospel Power Time with performances by local gospel groups.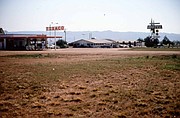 Also on stage is concert pianist Dr. Kaveh Karandish at 2:30 p.m., and the Scandelous Hands Band at 4 p.m.
In the performance tent from 10 a.m. to noon is the Show and Tell Road Show where people can bring antiques for show and learn about their history and value. At 1:30 p.m. the Harpy Trails Band performs, followed by the Desert Cats Band at 3 p.m. and Kelley Cordes speaking on regional history at 4 p.m.
A half-court shot contest called the "Flying Monkey" starts at 2 p.m. Sunday in the street area. Culver's sponsors an ice cream social at 3:30 p.m.
On both days, imbibers will find a beer garden operating from 11 a.m. to close.
More like this story
SUBMIT FEEDBACK
Click Below to:
This Week's Circulars
To view money-saving ads...