2 school districts - Prescott and Chino Valley - and Yavapai College to have board elections Nov. 6
All other districts' seats uncontested

By
Nanci Hutson
|
HutsonNanci
Originally Published: August 9, 2018 2:16 p.m.
In the tri-city region, only Prescott Unified School District and Chino Valley Unified School District will have contested school board races, or three candidates for two, four-year seats this year.
The deadline for all candidate petitions was at 5 p.m. Wednesday, Aug. 8.
Yavapai County Education Service Agency Elections Coordinator Jenn Nelson said she had no last-minute petition filings. Most of all of the candidates had all their petitions and paperwork completed by late Wednesday afternoon or earlier.
In Humboldt Unified, there will be no election because there are three candidates for three seats — incumbent Ryan Gray, 39, and board newcomer Corey Christians, 41, for the four-year seats, and incumbent J. Suzie Roth, 48, for the two-year seat.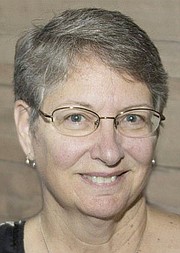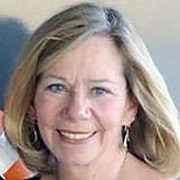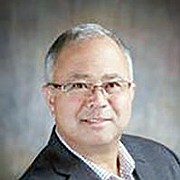 In Prescott Unified School District, the three candidates — Dave Klever, 54, Deb Dillon, 67, and Connie Donovan, 69, all of them career educators — will be seeking to replace two members who are not seeking re-election — retired educator Maureen Erickson, who served for six years; and Prescott Mayor Greg Mengarelli, who served a single, four-year term. Two other people, Julia Watson-Frandsen and Rudy Medal, pulled campaign packets but did not obtain petitions to actually become candidates.
In Chino Valley, Governing Board President Penny Hubble, 67, the owner of her own insurance company, is seeking re-election to a third, four-year term, as is fellow board member and Vice President Cyndi Thomas, 49, a fourth-generation Arizonan and long-time civic leader. The challenger is Paul Hurley, 66, a retired school bus driver who worked for almost 30 years with the state as both a livestock officer and peace officer before becoming a farrier and auctioneer.
For the Mountain Institute JTED board, the uncontested candidates for three seats are Ash Fork incumbent Ted Coleman, 80, Bagdad incumbent Beth Cummins, 51, and new Humboldt representative Bryan Bullington, 55.
For the Prescott board race, all three candidates speak to a desire to elevate education by relying on their expertise in the field and passion for students to ensure the district remains student-centered and driven to excel. In Chino Valley, the two incumbents, Hubble and Thomas, cite their community and school board experience and connections, with Hurley stating he wants to focus on transportation safety and fiscal responsibility.
COLLEGE CONTESTED
Yavapai College will have two contested district races: District 1 is incumbent Ray Sigafoos, 75, and challenger Wayne Meddaugh, 74; District 3 voters will see incumbent Connie Harris, 65, and challenger Paul Chevalier, 79.
The YCESA website, ycesa.com, has an elections tab and anyone wishing to see any of the other county election information, or wishes to read candidate statements, can do so through the website. Historically, the YCESA cancels elections in which there is no contest to save those districts money.
The Daily Courier will provide updated information as the election season proceeds.
These elections will be held on Nov. 6.
More like this story
SUBMIT FEEDBACK
Click Below to: