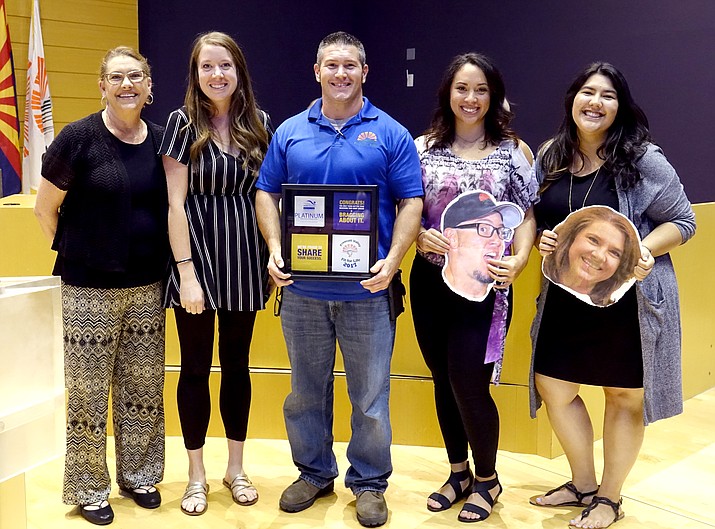 Originally Published: August 7, 2018 5:50 p.m.
The highest level awarded by Healthy Arizona Worksites, the Platinum Award, was given to the Town of Prescott Valley July 19 at the Town Council meeting.
The award recognizes employers who support the health and well-being of not only their employees but their communities. The town does this by participating in its employee Wellness Program and volunteering in various community programs that fight cancer, diabetes and more.
More like this story