Need2Know: SueAnn's Apple Pan, Brown Bag Burger, Prescott Firehouse Subs, and Don Walters renamed EVP of Miramonte Homes
Originally Published: August 4, 2018 7:18 p.m.
SueAnn's Apple Pan Restaurant sold
Mark and SueAnn Duncan have sold their restaurant, SueAnn's Apple Pan, at 510 W. Gurley St., after owning it since 2003.
Mark Duncan said they appreciate all their customers' patronage over the past 15 years.
The new owners are Mark and Angie Kohler, of Chino Valley. They moved in on Wednesday, Aug. 1.
Although they've never owned a restaurant previously, "it's been one of our dreams and goals, to have and own," Mark Kohler said. "We want to continue to serve breakfast and lunch."
Angie will handle the day-to-day operations, he said, adding that they would keep the Apple Pan name, noting that it's been around for many years, "and we want to carry on the tradition."
And, in keeping with that tradition, Angie said, the staff stayed on to continue working under their new ownership.
"We're really excited and look forward to serving everybody in the Tri-city area, not just Prescott," Mark said.
Brown Bag Burger sold
Brown Bag Burger in the Depot Marketplace, 150 E. Sheldon St., has been sold to a new owner. Tamara Harker said she bought the restaurant "because I've always wanted one."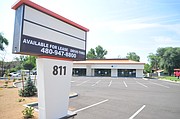 Harker took over at the beginning of July. She said she plans to keep the name the same and will be continuing to keep the core of the menu burgers, but will add "a few homemade items," she said, including a "vegan and gluten-free veggie patty" and guacamole.

Prescott's Firehouse Subs restaurant 'on hold'
A sharp-eyed reader noticed that the sign announcing the new Firehouse Subs location at 811 Whipple St., across from Yavapai Regional Medical Center's West Campus, has recently been taken down.
The restaurant's opening has been delayed, according to a statement issued by the company.
"The Firehouse Subs restaurant on Whipple Street in Prescott is currently on hold and will not be opened at this time. The company will be sharing an updated opening timeline in the near future," the statement said.
The company did not explain why there would be a delay.
Don Walters made EVP of Miramonte Homes' Northern Arizona Division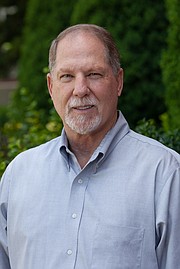 Miramonte Homes had added Flagstaff business leader Don Walters as executive vice president of its Northern Arizona Division. He will manage operations and put his depth of industry experience and knowledge toward overseeing continued growth in this market.
"We could not be more pleased to have Don with us," said Miramonte Homes owner Chris Kemmerly.
"Don has built a great many buildings, homes and long-lasting relationship in northern Arizona. He truly understands the needs and expectations of local leaders striving to accommodate growth with high-quality housing within vibrant communities that embrace the natural beauty of our surroundings."
Walters attended Embry-Riddle Aeronautical University in Prescott where he majored in aeronautical science with a minor in engineering, and business management at Arizona State University and Maricopa Community College.
To submit items for the Courier's Need2Know, email twieds@prescottaz.com; for legal advertisements, email tbryant@prescottaz.com.
More like this story
SUBMIT FEEDBACK
Click Below to: