Annual Western History Symposium has wide appeal, Saturday, Aug. 4
All of the Symposium's lectures are free

Originally Published: August 2, 2018 7:45 p.m.
Updated as of Friday, August 3, 2018 3:19 PM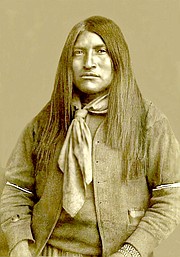 From the Arizona Territory's greatest con man to Mickey Free and the Apache Wars, there's plenty of western history to be uncovered at the 15th annual Western History Symposium this weekend, sponsored by the Sharlot Hall Museum and Prescott Corral of Westerners International.
Not only will the keynote presentation be on Free and the Apache Wars, presented by Dr. Paul Andrew Hutton, but it will also be when Catherine H. Ellis is presented with the 2017 Sharlot Hall Award, said Museum Media and Marketing Manager Ken Leja.
"It's for women who are living who have made a monumental historic contribution to Arizona history, Arizona education, that type of thing," Leja said. "It is named in Sharlot Hall's honor because she was an author, poet, historian, all those things."
A fifth-generation Arizonan, who has lived in Oracle for about 30 years, Ellis has been an editorial consultant for the "Journal of Arizona History," presenter for multiple Encore University conferences, a volunteer for the Oracle Historical Society, and has published a variety of work including "Pioneer Women of Arizona," "Latter-Day Saints in Tucson," "White Mountains of Apache County," "Show Low," and "Snowflake."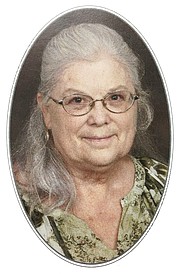 Beginning at 9:30 a.m. Saturday, Aug. 4, at the Prescott Centennial Center, 1989 Clubhouse Drive, all of the Symposium's lectures are free. The schedule sees Leo Banks speak on Luis Victor Eytinge, the Arizona Territory's greatest con man at 9:30 a.m.; Doug Hocking talk about the Yavapai Scout named Rowdy at 10:30 a.m.; Dr. C. Gilbert Storms speak on the Lost Ranches of Arizona's Santa Cruz Valley at 1 p.m.; Jan Cleere on Women Who Made a Difference on the Arizona Frontier at 2 p.m.; Dr. Sandra Lynch on the American Indian Reservation Experience at 3 p.m.; and Hutton's presentation on Free and the Apache Wars at 7:15 p.m.
Hutton's reputation reaches nationally and he has appeared on, written or consulted for more than 300 documentaries for various television stations and his topic about the Apache Wars is the subject of his most recent book, said Sharlot Hall Museum Executive Director Fred Veil.
The Western History Symposium has something that will appeal to everyone, Veil said.
"They're all different, they're all good," he said. "I know the speakers in each instance. They'll present well without taking way from any of the others."
More like this story
SUBMIT FEEDBACK
Click Below to: