New Arizona laws take effect Friday, from abortion and credit scores to eggs and child marriage

Originally Published: August 1, 2018 8:14 p.m.
PHOENIX — Come this Friday, women who want an abortion will be asked new questions; consumers can have their credit frozen for free; Grade A eggs can stay on the shelf longer; and 15-year-olds won't be able to legally marry.
There also will be new limits on the ability of cities to require public disclosure of campaign donations. And judges will be deciding who gets frozen embryos following a divorce based on who wants to actually use them.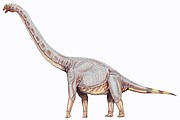 Oh, and Arizona will have an official state dinosaur: the Sonorasaurus.
State legislators approved more than 300 measures before adjourning in May. While some took effect immediately, most kick in on Aug. 3.
And what happens that day covers a grab bag of issues.
Law and order:
Lawmakers voted to make it illegal to have "non-disclosure agreements" that bar someone who has settled a case of sexual assault or harassment from responding to questions from police or prosecutors or making statements in any criminal proceedings.
Rep. Maria Syms, R-Paradise Valley, called those agreements a "sexual predator loophole." She said they leave future potential victims unaware that the person with whom they are dealing has a history of harassment or rape.
And the new law makes such NDAs totally off limits if the person involved is a public official and uses public dollars for the settlement.
Another bill is a reaction to of existing law and court rulings on child molestation that say someone charged with touching a child could claim that the action was "not motivated by sexual interest."
Rep. Anthony Kern, R-Glendale, said it's not fair to put that burden on the accused. And he questioned why someone who might be changing a diaper should have to go to court in the first place.
The measure he crafted says that child molestation laws do not apply to touching "that a reasonable person would recognize as normal caretaking interactions or responsibilities with a minor or vulnerable adult."
Lawmakers, alarmed at the increasing presence of wrong-way drivers on urban freeways, also agreed to create a special category of offense for doing that, with a $500 fine and a requirement to attend traffic survival school. And those who are drunk while doing that will lose their licenses for at least a year.
In the traffic department, lawmakers also voted to prohibit photo radar citations from being sent out by the private companies that run these operations for cities and counties without first being reviewed by a law enforcement officer.
There also are new penalties for those who get into accidents that kill or injure others if they are driving without insurance.
And anticipate paying an extra $4 on traffic tickets to pay for police officer equipment and training.
Consumer rights:
One big change should make it easier for Arizonans to protect themselves from identity theft.
A decade ago, the Legislature voted to allow credit reporting agencies to charge a $5 fee every time someone wants to lock their credit to prevent anyone else from opening a new account or borrowing money in their name.
The problem for consumers is that fee applies not on each time someone freezes a credit report but when a person "unfreezes" it to finance a purchase, such as for a new car.
And putting the freeze back on logs another $5 fee.
Then there's the fact the fee applies to each party. So for a husband and wife that same series of actions now totals $30.
Finally, there are three credit agencies, each getting to charge a fee.
And since it takes contacting all three to get full protection, the cost triples to $90.
As of Friday, those fees will become illegal.
Also disappearing at the same time will be fees on gift cards.
The only exception would be for bank-issued debit or reloadable prepaid cards.
But people who declare bankruptcy will get to keep more of their personal property.
In general, when people seek protection from creditors they are required to sell off assets to pay their debts.
But federal bankruptcy law allows each state to decide how much individuals can keep.
Under the old law, for example, individuals could have one typewriter, one computer, one bicycle, one sewing machine, a family bible a burial plot and one shotgun, rifle or pistol if the total value does not exceed $1,000.
Now the total value is $2,000. And at the behest of gun rights advocates, lawmakers decided that those who file bankruptcy can separately keep as many weapons as they want as long as their total value is $2,000.
And those Grade A eggs on store shelves? The new law says they can be dated as far out as 45 days from being packaged after lawmakers said they were convinced there is no health hazard.
But consumers wanting something fresher can instead seek out Grade AA eggs, which still cannot be sold after 24 days.
Education:
One of the first groups to be affected are children in kindergarten through third grade: They will get at least two recess periods a day.
The new law is the culmination of a decade-long battle by some lawmakers and education advocates who contend that letting kids get up and move around actually will help their academic performance.
Prior efforts were sidelined amid concerns that more time on the playground means less time on academics. But Sen. Sylvia Allen, R-Snowflake, crafted the measure to say that the lunch break can count as one of the breaks. And the law does not specify how long each recess period must be.
Students in grades 4 and 5 have to wait until 2019 for their two recess periods.
A separate law that also kicks in on Friday also requires that play be incorporated as an instructional strategy for kindergarten and that activities be academically meaningful.
Another education bill permits substitute teachers to use classroom time to meet requirements for a standard teaching certificate. And teachers and school officials will be permitted to post of the state motto "Ditat deus"' in classrooms, along with the English translation of "God enriches."
One bill falls into the category of parental rights.
It requires schools to notify parents if their child is subject to harassing, threatening or intimidating conduct.
That same measure also mandates notification in the event of a suspected concussion and requires school board to develop information on the dangers of heat-related illness, sudden cardiac death and prescription opioid use.
Local governments will now be prohibited from requiring private schools to be located on parcels of at least an acre.
And in the higher-education category, one new law requires the Board of Regents and community colleges to adopt "free expression" policies designed to allow public areas of schools to be open to any speaker invited by a student, student group or faculty member.
More like this story
SUBMIT FEEDBACK
Click Below to:
This Week's Circulars
To view money-saving ads...