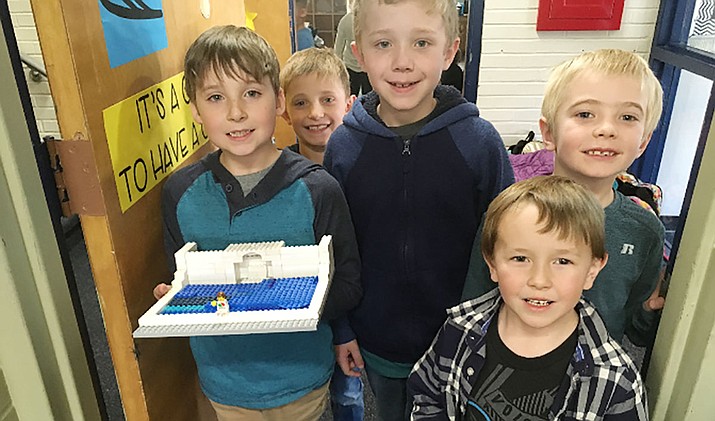 Originally Published: April 30, 2018 6 a.m.
Maximizing opportunities for students to learn and grow, Prescott Unified School District elementary schools, Abia Judd, Lincoln, and Taylor Hicks, along with Granite Mountain School (grades 5/6), offer after school clubs with both academic and enrichment focus.
Clubs such as Readers Theater, Math Mayhem, and Mad Science give students significant opportunities to increase their reading fluency and comprehension, develop strong math skills, or pursue their interest in science.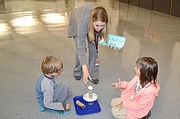 Enrichment offerings include engaging possibilities such as chess, volleyball, creative writing, garden club, author studies, robotics, foreign language and guitar.
Clubs at three schools are funded by 21st Century Grants, which increase student achievement by providing academic and enrichment clubs before and after school. Lincoln, Taylor Hicks and Granite Mountain completed extensive grant applications and are funded for five years through 21st Century. Abia Judd clubs are self-funded, supported by a nominal $3 per club meeting fee, with scholarships available through tax credit donations and an Arizona Cardinals grant.
Teachers and staff are paid for the extra time they spend with clubs, but they are happy to take that on because they value the opportunity to help students move forward academically in the more relaxed after-school setting. This spring, an average of more than 300 students are enrolled in the after-school program across these four schools on any given afternoon.
PUSD parents appreciate these after-school opportunities. Lincoln parent Caroline Paiano said, "Prescott Unified doesn't have to go to the extra trouble to obtain this grant and find staff and activities for after-school clubs, but we are so grateful they do. Knowing our daughter has fun activities, on site, with people we know and trust, is invaluable."
Jodie Cascone, also a Lincoln parent, agrees. "I love my son's clubs!" she said. "His reading and math skills have greatly improved, and he really enjoys his technology club.  Having the extended day also helps with our work schedules, so all around I think the whole program is outstanding!"
While parents appreciate the academic focus, students see clubs as fun.
Taylor Lowry, a third-grader at Abia Judd, says, "I love clubs because you get to be creative and you learn how to work with others. I like the Love of Reading Club because we are doing a play that is fun! We have to learn how to do puppets and time everything right."
The reality is that, while they are fun for students, club activities are carefully planned to enhance learning and social skills. In addition to academic benefits — robotics is based on math and science, theater increases reading fluency skills — clubs also involve social interaction, collaboration, digital literacy, critical thinking and problem-solving.
When it comes to developing the whole child, after-school clubs help round out the excellent education provided in classrooms, and support PUSD's mission: EVERY CHILD. EVERY DAY. Good work, PUSD!