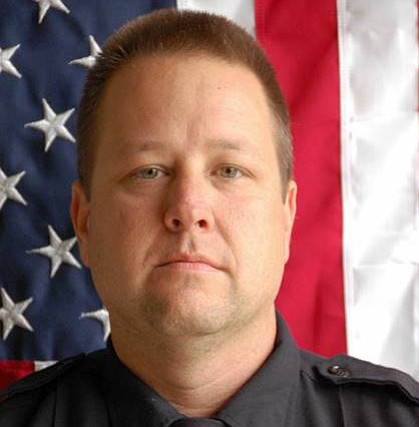 Originally Published: April 26, 2018 5:58 a.m.
On April 9, Ronald (Ron) Sauntman became the new Yavapai County Emergency Services Manager.

Dan Cherry, Public Works Director, said, "Ron has a wide range of experience working in Yavapai County as both a first responder and in the Emergency Operations Center. He and I share the same goals for improving communication among the many stakeholders associated with emergency management here in the County and around the State. His addition to the Emergency Management Division team in a leadership role is welcome, and I look forward to working with him."
Sauntman worked in the Yavapai County Office of Emergency Management from July 2015 through July of 2017 as the Emergency Management Planner. He moved to College Station, Texas, to take a position as an instructor for Texas Engineering Extension Service but when the Emergency Services Manager position opened up, he jumped at the opportunity to come back to Yavapai County. "Yavapai County is my home," Sauntman said. "I was born and raised here, and my family resides here to this day. I look forward to continuing the good work and service to Yavapai County I began several years ago."
He attended Yavapai College where he received his Associate of Science in Fire Science in 2012. He went to Grand Canyon University where he graduated with a Bachelor of Science in Emergency Management in 2014 and an M.S. in Leadership and Disaster Preparedness in 2016.
Sauntman was awarded the Firefighter of the Year in 2002 from Camp Verde Fire District and received two citations from the Yavapai County Board of Supervisors in 2017 for work done in Emergency Management during the Goodwin Fire. Supervisor Rowle Simmons said, "Ron showed excellent leadership skills during the Goodwin Fire as the Emergency Management Planner for Yavapai County. He is a real team player, respected in this community, and I look forward to seeing him excel in his new position with Yavapai County."
More like this story