Business in Brief: Dorn Homes recognized for charitable work
Originally Published: April 22, 2018 5:55 a.m.
Dorn Homes recognized for charitable work
Local homebuilder Dorn Homes' efforts to support area charities have garnered national attention with the announcement that the company is a finalist for the 2018 Hearthstone BUILDER Humanitarian Award, which is given each year to the homebuilder that demonstrates a lifetime commitment to public service.
The announcement comes as Dorn Homes launches its DornCares initiative, which identifies local issues, connects members of the community, and brings together the resources needed to make a concrete and sustainable impact on local needs, according to a news release.
With the creation of DornCares, Dorn Homes announced its first goal: to end homelessness in the Quad Cities by 2020. The company has partnered with three local charities and will make contributions from the sale of each home to ensure there's a bed for everyone who wants or needs one.
With Dorn Homes' selection as an award finalist, Hearthstone will be making a financial contribution to this DornCares initiative.
The 2018 Hearthstone BUILDER Humanitarian Award will be presented at the Housing Leadership Summit in Dana Point, California, on Monday, May 14.
Ward hired as BloomTree trainer, coach
BloomTree Realty has named Anne Marie Ward, PhD, as Executive Strategic Officer overseeing the company's training, coaching and agent development.
She works with individuals and teams to fulfill two of BloomTree's guiding principles: knowledge and growth.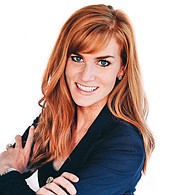 "Dr. Ward is spearheading a training program unlike any other in our industry," BloomTree founder and CEO Nick Malouff stated in a news release. "Instead of focusing on industry-specific training alone, we are helping agents discover their unique strengths and how to leverage them to improve performance and customer service, which is at the core of our community-focused culture."
Ward's academic background includes education and business leadership with a focus on emotional intelligence. She is a certified Gallup Strengths Coach and has brought the CliftonStrengths program to BloomTree. She has coached clients in the U.S. and abroad, and is also a licensed Realtor in Arizona.
More like this story
SUBMIT FEEDBACK
Click Below to:
This Week's Circulars
To view money-saving ads...