Phoenix Symphony performs Mendelssohn, Young and Elgar

Originally Published: April 13, 2018 5:59 a.m.
The Phoenix Symphony is returning to Prescott this weekend to perform works by Felix Mendelssohn, Nina Young and Edward Elgar, while featuring cellist Istvan Vardai.
At the age of 20, Mendelssohn left his home in Germany for England and Scotland, keeping careful records of his tour of the country, according to a news release from Sue Bray, member of the Yavapai Symphony Association Board of Directors. Upon visiting the chapel where Mary was crowned Queen of Scots, he was inspired to create "Symphony No. 3," also known as the "Scottish Symphony," which was not created until 13 years later and did not premier until 1982. It was his final symphony.
Elgar's "Cello Concerto" was his last major work for orchestra, completed in 1919. A reflection on World War I's destruction, it will be performed by Vardai on a Stradivari cello built in 1673.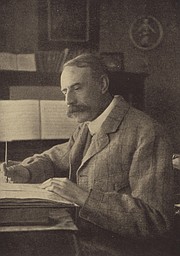 Vardai won the Junior Prima Prize as best young artist of the year in 2009 and received the Prix Montblanc award, awarded to the world's most promising young musician, in 2012. His first CD was also released in 2009 and includes Elgar's "Cello Concerto."
Also to be performed at the concert is Nina Young's "Agnosto Veritas," written for the Aspen Philharmonic Orchestra. Young won the 2015-16 Rome Prize in Musical Composition.
Held on Sunday, April 15, tickets range from $29 to $42 and can be purchased at the Yavapai Symphony Association office, 228 N. Alarcon St. from 9 a.m. to 2 p.m., at www.yavapaisymphony.org, or by calling 928-776-4255. Full-time college students can purchase any available ticket for $10.
The Yavapai Symphony Association has pride in continuing the 2017-18 Phoenix Symphony Concert series in Prescott, Association President David Dunn said in the release.
"Our April concert promises to be a popular performance," Dunn said, stating it offers "contrasting musical pieces and a brilliant soloist."
The concert begins at 3 p.m. with a pre-concert lecture about the performance at 2 p.m. at the Yavapai College Performing Arts Center, 1100 E. Sheldon St.
By Jason Wheeler, follow him on Twitter @PrescottWheels. Reach him at 928-445-3333 ext. 2037.
More like this story
SUBMIT FEEDBACK
Click Below to:
This Week's Circulars
To view money-saving ads...