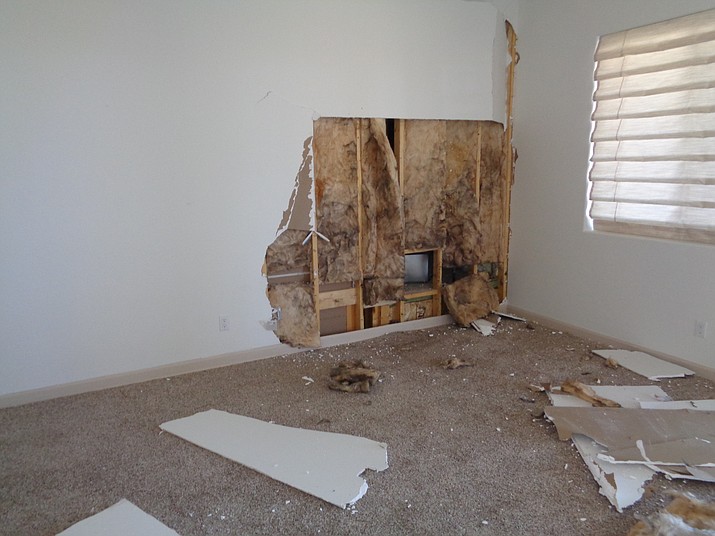 Originally Published: April 11, 2018 5:57 a.m.
Occupants of a home in the Legend Hills subdivision in Prescott Valley quickly called 911 when an explosion occurred after turning on their fireplace Monday, April 9, according to a Central Arizona Fire and Medical Authority (CAFMA) news release.
Upon arrival, a CAFMA crew found there had been a propane gas leak in the fireplace area of the 2,400 square foot residence, the release states. The explosion damaged the fireplace and part of a wall in an adjacent bedroom.
"Fortunately, no occupants were injured," CAFMA Fire Marshal Rick Chase said.
The Yavapai County Building Department were subsequently on scene to assess the damage to the home.