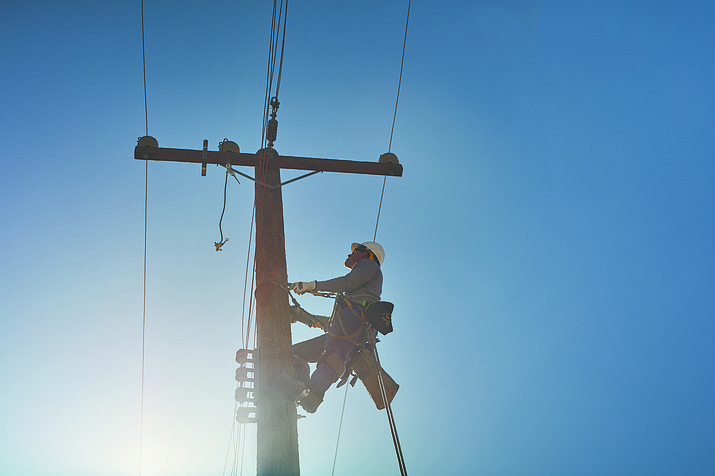 Originally Published: April 8, 2018 6 a.m.
In February, electricity generation company Arizona Public Service (APS) introduced a new billing system that allows a customer to select a plan that seems to be best for their pocketbook.
Six possibilities, from "lite choice" to "saver choice max" are available.
But you are running out of time to choose.
"Customers who have not transitioned yet can switch to a new plan at any time by visiting aps.com/plans and all customers must be transitioned by May 1," said Jill Hanks, an APS spokeswoman. "For customers who don't select a new service plan, we'll automatically transition them to the service plan that is most similar to the one they currently have."
The majority, about 80 percent, of APS customers have already transitioned to new service plans.
Hanks said, "Customers received notice approximately one month prior to their transition date. This letter included information about the plan most similar to their current plan as well as the plan that may be most beneficial to them, if it was a different option."
Customers in the Quad Cities reported mixed results with the new plans.
"We picked time of use," said Ray Sola. "I also installed a timer on the electric hot water heater pump to only run about 10 hours per day around the same time as the switching of plan. First bill is $30 lower."
Dee LaFlamme said, "We were pretty cheap to begin with — $80 a month for a 3,100 square foot home — but after choosing a plan it dropped to $70 or 72 a month."
"I just picked the light plan. It won't change much," said Katie Folsom-Nelson. "I don't mind not running my appliances between 3 p.m. and 8 p.m. on weekdays."
Priscilla Garcia said, "I don't remember what plan we picked but the customer service rep for APS helped us pick the plan that was the most like the one we had. My bill has been under $200 (a month) all year round."
"My bill did not change," said Brian Kosich. "It is very consistent ... 2,640 square feet, three people, and it's always right around $100 a month."
But some people said their bills have gone up.
"We used 100 kilowatt hours less in the month of February and our bill was still $15 higher compared to the previous year," said Micah Schisel.
"In fact, my bill has doubled," said Ruby Tupper. "I live in a 900-square-foot condo and keep my thermostat below 60 degrees, and my laundry machine had been broken since Christmas, so I do laundry at the laundromat. And my bill is over $100 a month."
APS is willing to help, Hanks said. "As part of last year's rate review settlement, we increased bill assistance funding which allows for more customers on limited incomes to qualify for our energy support program.
"That hasn't gotten a lot of attention, so customers who could use a little help with paying their bills may not realize they can apply for a 25 percent monthly discount."
Information on that program is also available on APS.com, she said.

Diane Brown, executive director of the Arizona Public Interest Research Group, (AzPIRG) said APS hasn't done enough to make clear which plan is right for the consumer.
"The communication is not always clear and the customer service assistance has been a mixed bag," she said. "Arizona PIRG has heard from consumers in Prescott and across the state that are confused by the various rate plans. They feel APS is encouraging them to be on a plan that may not be best for their personal situation."
She added that AzPIRG has been working with APS and the Arizona Corporation Commission as well as the Residential Utility Consumer Office to "help improve the information that makes its way to consumers."