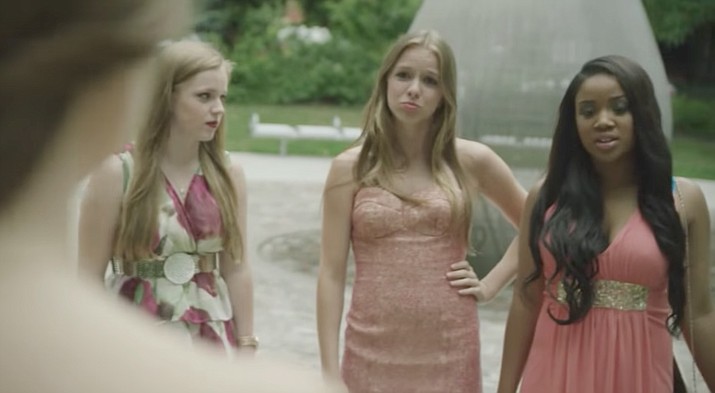 Originally Published: September 28, 2017 6:02 a.m.
Viewer Alert: The content of this film trailer may be disturbing to some viewers. Viewer discretion is advised.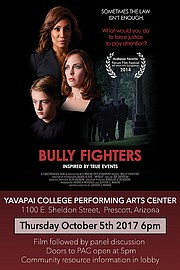 For those who think bullying is an innocent playground ritual, experts who have studied the phenomena will assure you that is patently false.
Bullies, and the bullied, cannot be ignored, according to experts in the fields of sociology, law enforcement and education. Society needs to be alerted that childhood bullying is the seed to what can become serious abuse in later years. Law enforcement officials are beginning to draw links between bullying and domestic violence. They see it as a serious threat to individual safety when not publicly exposed and addressed.
In Prescott, Rhonda Orr is a leading force in the fight to stop bullying by building up the emotional strength of victims such that they are able to successfully defend themselves against bullies. As the founder of Rhonda's Stop Bullying Foundation, Orr is collaborating this October with area law enforcement, the educational community and other organizations and businesses to thwart the epidemic befalling communities across the nation.
October is anti-bullying and domestic violence awareness months. Prescott residents are invited to attend several programs intended to take a stand against bullies and promote what Orr suggests is the anti-venom for bullying and abuse: civility.
"Civility is the answer, and that means everybody in the community," said Orr, a bullying and abuse survivor with 30 years' experience as a child advocate, life coach and entrepreneur.
To that end, Yavapai College Police Chief Jerald Monahan has arranged for a "red carpet" premiere of the provocative film, "Bully Fighters" on Oct. 5 at 6 p.m. in the Performing Arts Center. The 30-minute production revolves around an attorney taking to trial three teenagers charged with manslaughter based on their bullying of another teen who then commits suicide. The film will be followed with a panel discussion to include the founder and director of the National Center for the Prevention of Community Violence Bobby Kipper, Orr, and Yavapai College Police Chief Jerald Monahan and Det. James Tobin.
"The whole community needs this education," Tobin said.
A bully is defined as someone who uses their power to control someone else. So bullying goes far beyond frustrated children fighting over who gets to be first down the playground slide, confirmed Tobin and Orr.
Part of the awareness Tobin talks about with students, be they in elementary schools or at college, is identifying bullying and then taking action against it; speaking up and speaking out to someone who can take action. Befriending victims, and promoting positive peer pressure that pushes back against bullying behavior, can make a real difference, Tobin said.
Orr described abuse as an "umbrella," underneath which is the community that either tolerates it or condemns, and eradicates, it through awareness and activism.
All of the October events organized to heighten awareness about bullying and abuse speak to the need for civility, Orr said. With that in mind, Orr's foundation will offer the final event of the month, a "Civility Rally" scheduled for Oct. 26 that will also include several community speakers.
Civility goes "beyond being nice" and focuses on how people can go from being a victim to survivor and community leader, Orr said. All of these programs are intended to change the culture so people build relationships and take a stand so bullying is not tolerated anywhere, she and Tobin said.
Prescott can foster a community-wide "civility club" intent on solving this societal ill, they said.
"It's not impossible to be known as the city with the most civility," she concluded.
More like this story