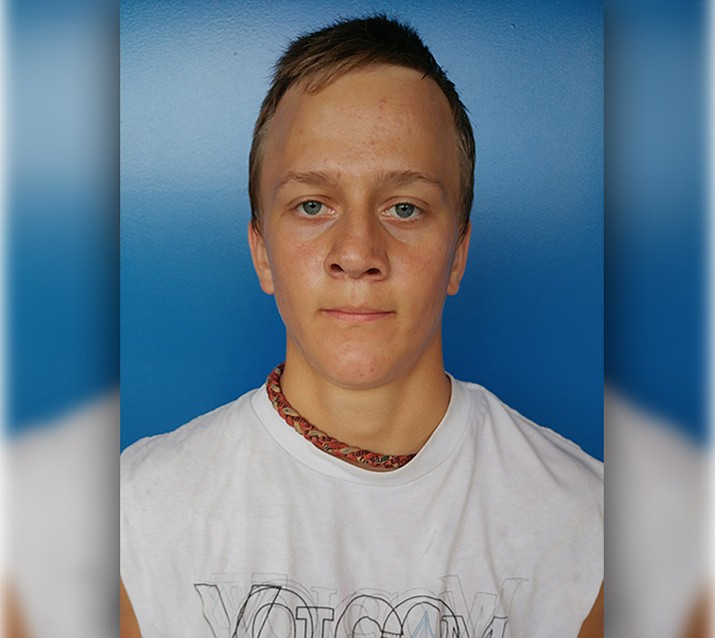 Originally Published: September 26, 2017 6:02 a.m.
A 16-year-old Mayer resident died at a Phoenix area hospital early Saturday morning due to injuries he suffered during a single-vehicle crash involving three teenagers on Spring Valley Access Road on Friday afternoon.
According to a report from the Arizona Department of Public Safety, a white 1999 Mazda pickup truck was traveling eastbound on the dirt road at approximately 2:58 p.m. Friday when the driver, for an unknown reason, lost control of the vehicle and it overturned.
All three occupants were not wearing seatbelts, according to DPS spokesman Bart Graves, and were ejected from the vehicle.
Cody Hope, also known as Cody Colquitt on the online Mayer High School football roster and on his Facebook page, was reportedly transported by ambulance to the school parking lot by the Mayer Fire Department, then airlifted to Phoenix Children's Hospital.
He later passed away at 1:28 a.m. Saturday morning.
The other two passengers, also football players, according to Mayer athletic director Jeff Duncan, were transported to Yavapai Regional Medical Center for treatment and released.
Their names were not released by DPS or YCSO on Monday. The cause of the crash is still under investigation by DPS, which was asked to take the case by YCSO.
"The incident occurred in county jurisdiction, but the driver of the vehicle has a relative who is an employee of YCSO, so to avoid any perception of conflict, DPS was asked and agreed to handle the investigation," YCSO spokesman Dwight D'Evelyn said Monday afternoon.
FOOTBALL GAME
All three players were on their way back to school Friday to catch a 4 p.m. bus departure to Phoenix, according to Duncan. The Wildcats were scheduled to play Valley Lutheran that night.
"They were all on their way to play football, something they loved to do," Duncan said, adding the other players were informed by head coach Mike Gutierrez of the accident.
After seeing emergency responders, Gutierrez, along with others, quickly drove over to the scene of the accident, but were turned away by YCSO deputies. Gutierrez said they returned to the bus and spoke with the kids.
"They were already shook up," Gutierrez said. "We hadn't left yet. Unfortunately they had to see the helicopter come in. But they never saw Cody loaded into the helicopter."
The team made their way down to Phoenix, suited up for the game, but before taking the field, Gutierrez gave them the option not to play.
"They chose to play that night for Cody," Gutierrez said, explaining that everyone, including himself, was unaware of Colquitt's condition.
"We were all thinking that he was going to pull through. Cody was one of our tougher kids, he could deal with a lot," Gutierrez said. "We thought he was going to pull out of it."
Later that night, Mayer beat Valley Lutheran 66-28, improving to a perfect 6-0 on the season.
But before the game ended, one of the assistant coaches received a call from the family informing the team Colquitt was on life support, and he wasn't going to make it.
After the game, Gutierrez gathered the team in the end zone on the field, and with all the parents surrounding the players, he broke the news.
"They responded like you would think," Gutierrez said. "To watch them go through that at that age wasn't a good sight."
Gutierrez said he had known Colquitt a long time, and was a "great kid."
"He had many friends and was a well-liked kid," Gutierrez said. "It's tough right now for the whole school."
The funeral service is scheduled to take place Friday, Sept. 29, at the high school gymnasium at 11 a.m.
Brian M. Bergner Jr. is associate sports editor and a columnist for The Daily Courier. Follow him on Twitter, Instagram and SoundCloud at @SportsWriter52, or on Facebook at @SportsAboveTheFold. Reach him at bbergner@prescottaz.com or 928-445-3333, ext. 1106.