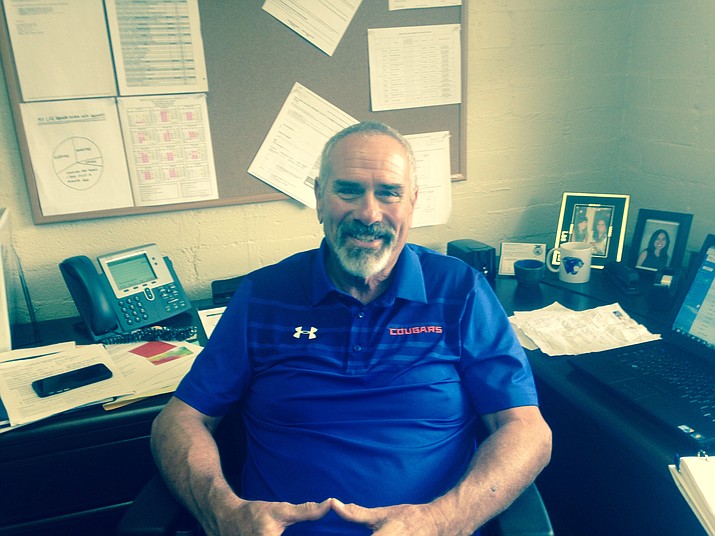 Originally Published: September 20, 2017 6:03 a.m.
In recent years, a study found that there are approximately 1.4 million children in the U.S. reporting to school who did not have an address to give school authorities.
Wes Brownfield, an educator for 21 years and former principal of Chino Valley High School for six years, now works at the Chino Valley High School District office as its Homeless Liaison.
"I am the liaison between homeless children and their families and the school district. The real goal of this program is to make sure homeless children have the same rights to an education as their non-homeless peers," Brownfield said.
"When parents enroll their students, they fill out a domicile survey that asks about living quarters and where. If there is more than one family living in a single-family dwelling, the family who doesn't own the home are considered homeless. This also includes any place that isn't designed for permanent residency, such as RVs etc.," he explained.
Several local organizations (Grace Baptist, The Heights Church and Kiwanis Club) help Brownfield with supplies for these students with backpacks and certificates for shoes.
"A lot of these people have had to flee their homes with only the clothes on their back, and they need a whole lot more support. So I make sure these students have school supplies, food and oral hygiene products. I put bags together with shampoo, toothpaste, sanitizer, etc., and I make sure these students are on the free lunch program. I want to identify all the services available in the area that can help, and know who to call and where to send these people," Brownfield said.
"All educators are caregivers and these students in this position are not homeless because of any decisions they made. So helping a homeless family is often the only way I can help a homeless child," he added.
"The worst thing that can happen to a child is to be afraid, it affects their future. I want to make a difference in their lives. Knowing I've protected a child from fearing the future gives me a lot of joy."
Brownfield said monetary donations are what will help most with this program so he can purchase the supplies he knows are needed. Anyone who would like to donate to the Homeless Program can bring a check to the Chino Valley High School District office. Anyone there can accept the check and get it to Brownfield for this very needful program in our community.