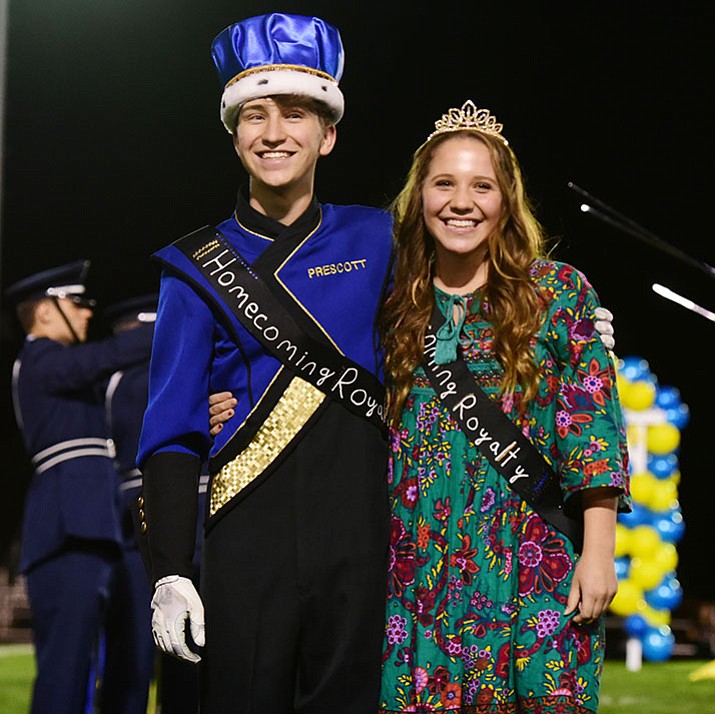 Photo by Les Stukenberg.
Originally Published: September 16, 2017 10:14 p.m.
Updated as of Sunday, September 17, 2017 5:59 AM
Photo Gallery
PHS vs Moon Valley Football 091517
Wesley Bradstreet and Makenna Jex were crowned Prescott's 2017 Homecoming King and Queen at Friday night's football game between the Badgers and Moon Valley in Prescott.
Moon Valley won the game 33-27.
More like this story