Days Past: Influence of film from Wild West to Wild Hollywood
Joe Webster, Special to the Courier
Originally Published: September 10, 2017 6:03 a.m.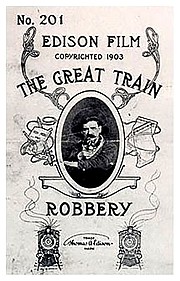 How many of us played "cowboys and Indians" when we were young? Did we love the western movies when we could tell the good guys from the bad guys? I suspect that many of us couldn't wait for the next installment of the Lone Ranger serial. The western movie was a staple of movie making since the later part of the 19th century. It continues even today.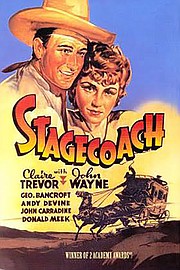 Horse operas, oaters, saddle stories can trace their roots back to Roman pageants in the Coliseum and Circus Maximus when parades, chariot races, and displays of athletic ability entertained as many as 150,000 spectators. Sixteenth century French imported indigenous people from Brazil for their amusement by showing how they lived in their homeland. William (Buffalo Bill) Cody drew on history as inspiration for his Wild West "shows." As a showman, Cody recognized the opportunity the cinema presented for entertainment of the public. He made his first western movie in 1894 and went on to make three more.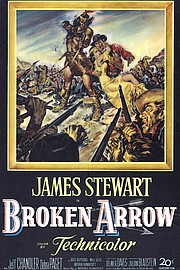 It is considered to be a western if it is set west of the Mississippi River from the early 1800s to about 1915. It portrays the harshness of the wilderness, frequently in a desolate landscape of mountains, prairies, or deserts. The main theme of the western movie is conflict and confrontation. It's the good guys against the bad guys, gunslingers and cowboys, outlaws and lawmen, prairie madonnas and dance hall gals. A western is about people overcoming deadly obstacles by rugged individualism.
The Great Train Robbery of 1903 was considered to be the first commercially successful western movie. It was called a western even though it was made in Trenton, New Jersey. In 1912 the Selig Polyscope Company moved some production to Prescott and Yavapai Hills with Tom Mix as its director and star. Mix bought a ranch in east Prescott and created his own production company. He went on to make 291 movies; all but nine were silent films. 1915 saw the first use of a western movie as propaganda. Passing of the Oklahoma Outlaws was made by Marshal Bill Tilghman. He then presented it in the local theater to show what would happen if the bad guys came into his town. The first significant change in western movie making came in 1929 in the middle of the Great Depression. Raoul Walsh directed The Big Trail. The movie began as a silent, but with the advent of sound in motion pictures, Walsh began filming with a sound track. He also switched from 35 mm film to 70mm. Since theaters had just made the conversion to sound, they couldn't afford to change to the larger format. As a result, very few patrons actually saw the premier of The Big Trail.
The film adaptation of Edna Ferber's book, "Cimarron," won an academy award for best picture in 1931. It would be another 59 years before a western won a best picture nod. John Ford's Stagecoach was nominated but since it was up against Wizard of Oz and Gone with the Wind, there was little likelihood that it would win.

However, Stagecoach proved that a western could move into the realm of first class films. From 1950 to 1970 over 1000 western movies were made, with 75 of the best of the genre included. Fan favorites such as Shane, High Noon, and The Magnificent Seven were among them.

Many film critics consider John Ford's The Searchers from 1956 to be the best western ever.
Television introduced a new medium for western productions. Between 1949 and 1970 there were 114 series on TV, with the top season being 1959 when 26 westerns were on the networks. By 1970 interest in the American western began to wane and the beginning of the "Spaghetti Western" took hold. It created a new set of morals, motives, and causes for the viewing public to enjoy.

Currently, the western movie doesn't draw the support it once did, but the genre is not dead. Over 300 horse operas have been produced in the last 25 years. And now there are more outlets for viewers, such as video games, streaming, and more networks. There is a place for the western now and in the future.
Joe Webster will be at Sharlot Hall Museum's West Gallery on Sept. 16 at 2 p.m. to talk about many of these iconic films and how their views of heroes and heroines shaped our modern perspectives. His discussion will include influences dating back to Roman games through Wild West shows such as Buffalo Bill's; the influence of the romantic "Western" myth; and the rise and fall of the Western film genre, as well as its future. Don't miss it – it's free!
"Days Past" is a collaborative project of the Sharlot Hall Museum and the Prescott Corral of Westerners International (www.prescottcorral.org). This and other Days Past articles are also available at www.sharlot.org/library-archives/days-past. The public is encouraged to submit proposed articles to dayspastshmcourier@gmail.com. Please contact SHM Library & Archives reference desk at 928-445-3122 Ext. 14, or via
email at dayspastshmcourier@gmail.com for information.
SUBMIT FEEDBACK
Click Below to:
More like this story