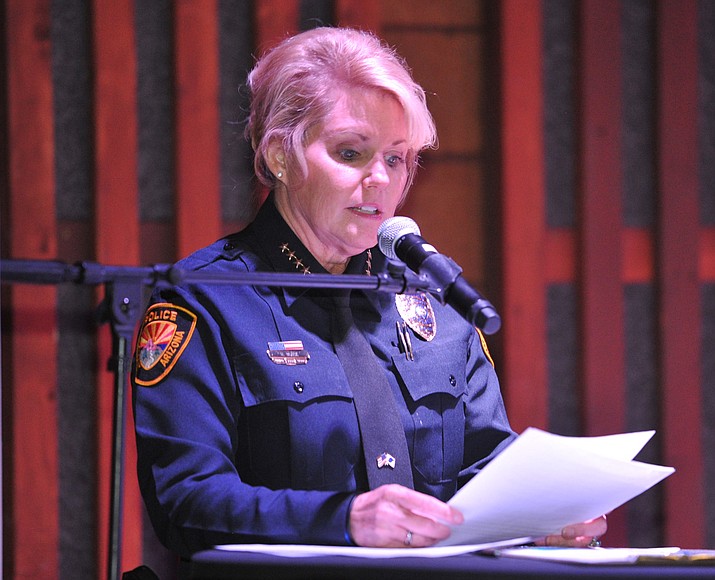 Originally Published: October 30, 2017 6:02 a.m.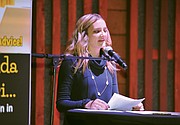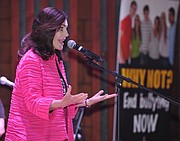 The crowd for an inaugural civility rally in Prescott Thursday night at the Holiday Courtyard was lighter than desirable.
So those who did come were assigned to be the torchbearers of a powerful message: Prescott intends to be the most civil city in America, one with zero tolerance for bullying and abuse.
Organizer Rhonda Orr, founder of Rhonda Orr's Stop Bullying Foundation, and other guest speakers appealed to the 50 or so leaders, educators and families in the audience to spread the word: to be like the child chastised for tossing beached starfish back into the sea. He argued that he might not be able to save them all, but his efforts meant all to those he did save.
"We can make this a city with the most civility and the least amount of bullying," declared Orr, who intends to bring her campaign to every school, club and church she can get to open their doors. "I believe in you."
Prescott High School senior Alexa Rosdahl shared the starfish story as part of her poignant tale of the power of words to tear away at someone's soul or empower them to stand strong against abuse.
In her junior year, the respected and popular Student Council representative opted to run for president. She and her opponent were asked to try a new venue for their campaign speeches: rather than recite them over the loud speaker they were advised to create YouTube videos. Alexa crafted what she considered to be a creative, yet innocent, campaign. Instead, her video attracted vile and degrading posts from some 33 anonymous commenters who left her sick to her stomach. Her opponent attracted some similar remarks.
The antithesis to those attacks were a flurry of contrasting text messages from fellow PHS students. Some of the texters were friends, but many were students she didn't even know who were so offended by the cyberbullies they were compelled to decry the abusive behavior against one of their own.
"How will you use your words?" Alexa queried.
Quoting the leader of India's independence movement, Mahatma Ghandi, Prescott Police Chief Debora Black challenged the audience to "be the change you wish to see in the world."
"Civility begins with us," Black said, noting it must be the rule even with people one may not like.
She said she sees this rally as the start of what can be a movement to make Prescott, boasted to be "Everybody's Hometown," a safe, welcoming place where every person finds acceptance. Prescott has the ability to be "what a hometown should be," Black said.
Yavapai College Police Chief Jerald Monahan, Black's predecessor, said the key to civility is the ability to embrace and respect others even when they may share a different outlook or opinion.
"We all smile in the same language," Monahan said.
Though the media may suggest that America is suffering from deep divides over race, creed and culture, Monahan said he believes much progress has been made and the picture for the future is one of hope rather than despair.
"There is hope for America," Monahan said. "We have a great future; we have a great city."
In closing, Monahan, Orr and others agreed that there may be a fair share of bumps on the road toward civility, but that is no reason to raise up one's arms in defeat.
"You can change the world one starfish at a time," Alexa declared.
More like this story