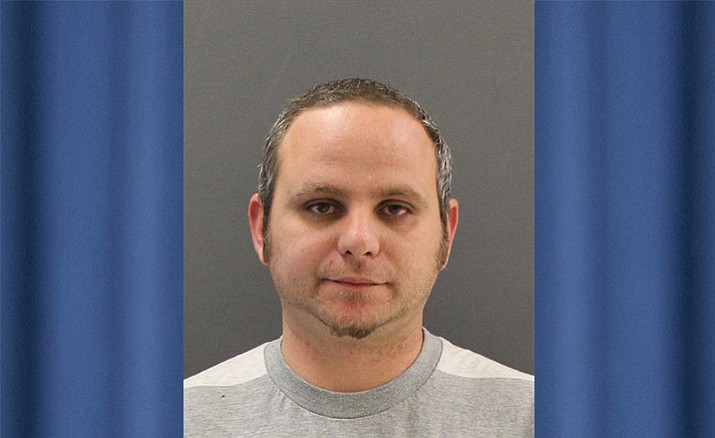 Originally Published: October 29, 2017 6:19 p.m.
Updated as of Monday, October 30, 2017 6 AM
After a Prescott Valley man got drunk and broke down the door of an apartment in the 3000 block of North Corrine Drive early Saturday, Oct. 28, the apartment's shocked and traumatized occupant required medical attention.
At approximately 4:07 a.m. Saturday, Prescott Valley Police responded to a report of a home invasion/burglary in progress, according to a press release from PVPD's Jason Kaufman.
A man later identified as Michael D. Dragone, 35, was taken into custody without incident. He had attempted to gain entry into one apartment by banging loudly on the front of the residence, the report said. Its occupants warned the intruder they had a gun and, when they heard their front window being broken, feared for their safety and fired a gun at him.
No one, including Dragone, was struck by gunfire during the incident, Kaufman said.
Dragone then moved on to another apartment and proceeded to break down the door, the report said. The resident was traumatized and had a severe, life-threatening medical event. The resident was taken to Yavapai Regional Medical Center -- East Campus for treatment.
Dragone was also treated at YRMC -- East for lacerations caused by glass, before being taken to the Yavapai County Sheriff's Office Detention Facility in Camp Verde, Kaufman said. He was found to have been intoxicated at the time of his arrest.
He was charged with burglary (a felony), and misdemeanor charges of criminal damage, assault, disorderly conduct and possession of marijuana.