Gallery Guide: Week of Oct. 27
Originally Published: October 26, 2017 9:21 p.m.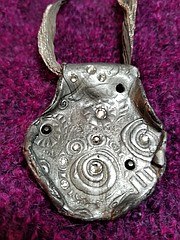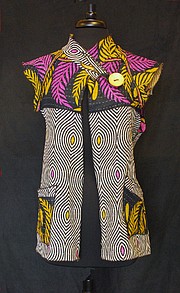 Art2 (Art Squared), 120 W. Gurley St. mezzanine, Prescott, 928-499-4428. On Facebook at Art2Prescott. Sculpture, pottery, photography, paintings, jewelry, wearable art, glass, gourds, wood and more.
Art on 6th Street, 697 6th St. (6th Street Business Park), Suites 106, 108, 302 and 309. 928-830-1454. Glass, paintings, jewelry, sculpture, art wear and more.
Arts Prescott Gallery on Whiskey Row, 134 S. Montezuma St., 928-776-7717, www.artsprescott.com.
Bronzesmith Fine Art Gallery and Foundry, 7331 E. Second St., Prescott Valley, 928-772-2378. Foundry tours are available.
Gallery at the Prescott Center for the Arts, 208 Marina St. (entrance on Willis), 928-445-3286, www.pca-az.net.
Gallery Beyond Words, 204 N. McCormick St., featuring fine art by Susanne Korte.
Joseph Robertson Gallery, 110 S. Montezuma St., Suite A, Hotel St. Michael's Alley, 928-308-0254, www.joesartgallery.net, features fine art from local artists Joseph Robertson and Beth Neely, as well as others from around Arizona.
Kriegers, 110 S. Montezuma St. Suite F, Hotel St. Michael's Alley, 928-778-4900. Clay, jewelry, painting, wood and photography by long-time local artists Heath Krieger, Cathy Krieger and Steve Smith. New to the gallery are jewelers Bill Ford, Curt Pfeffer and Leslie Parsons.
Mountain Artists Guild & Gallery, 228 N. Alarcon St., 928-776-4009, gallery@mountainartistsguild.org. www.mountainartistsguild.org. Featured artists Patricia Lam Photography and David Duane Photography, through Nov. 15; "Wild By Nature" and 6x6" fundraiser in the main gallery through Oct. 27.
Mountain Spirit Gallery, 140 S. Montezuma St., 928-445-2886, msgprescott.com. Western art featuring Bill Nebeker, Susan Kliewer, Kathy Quick Anderson, Paul Wenzel, K.L. Powers and 20 other local artists.
Newman Gallery, 106-A S. Montezuma St., 928-442-9167, www.newmangallery.net.
Ortega's Galloping Goose, 162 S. Montezuma St., 928-776-0077.
Phippen Museum, 4701 Highway 89 North, 928-778-1385, www.phippenartmuseum.org. "Kids, Colts & Calves" is in the James Gallery, through Jan. 21, and Western Treasures of the Phoenix Art Museum, through Feb. 18.
Prescott Valley Art Guild, 3380 N. Windsong Drive, www.prescottvalleyartguild.org.
Sean Goté Gallery, 702 W. Gurley St., 928-445-2233, www.seangote.com. Open for the Gallery Walk, 5 to 8 p.m.
Smoki Museum, 147 N. Arizona Ave., 928-445-1230, smokimuseum.org. Through Dec. 31 is the museum's "Contemporary Indian Cultures of Prescott" exhibit.
The Raven Café, 142 N. Cortez St. 928-717-0009, ravencafe.com.
'Tis Art Center and Gallery, 105 S. Cortez St. Prescott, www.tisartgallery.com. In the Mezzanine Gallery, "Adorn Yourself," one-of-a-kind wearables, silk scarves and jewelry by Barb Wills, Joan Knight and Laurie Fagen, through Nov. 14. In the Main Gallery, "Works in Watercolor," Oct. 26 through Nov. 21. 4th Friday Art Walk reception for the artists of both exhibits is Oct. 27, from 5 to 8 p.m.
Van Gogh's Ear, 156 S. Montezuma St., 928-776-1080, www.vgegallery.com. Representing more than 60 local and nationally known artists, featuring contemporary works of wall art, ceramics, bronze, glass, wood, wearable art, jewelry and more. "An Agreeable Society of Beings" will be featured during an Artist Reception for metal artist, Jody Skjei, on Oct. 27 during the 4th Friday Art Walk from 5 to 8 p.m.
Yavapai College Art Gallery, 1100 E. Sheldon St. 928-776-2031, www.yc.edu/artgallery.
More like this story
SUBMIT FEEDBACK
Click Below to: