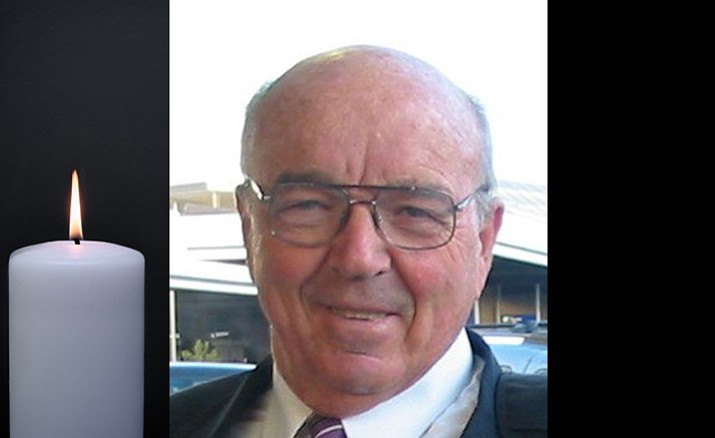 Originally Published: October 17, 2017 6 a.m.
Roy Bennett, founder of Bennett Oil, died Thursday, Oct. 12, of complications of cancer. He was 80.
Roy moved with his family from Southern California to Chino Valley in 1950.
He attended Prescott High School (Chino Valley High School hadn't been built), where he played football and met Donna Bulechek.
They started dating while they were students at the University of Arizona, and later married.
Roy's degree was in agriculture, and he worked on a farm for a while, until he was let go.
On Jan. 1, 1964, after working for Donna's father, who owned an oil company and some gas stations, for a few years, Roy made his father-in-law a business pitch, and bought the company for $10,000.
Roy started out driving trucks himself, getting up at 2 a.m., to beat the traffic into Phoenix. He continued to drive occasionally for years.
Business was good, so he hired more help.
"I thought I was going to hire one truck driver and that would be it, but it wasn't like that, Roy told the Daily Courier in 2014. "Our drivers are paid fairly well. I'm the cheapest driver we've got."
Soon, Donna was working in the office, too, answering phones and doing paperwork — a job she would do for years.
Roy started Bennett Glass company in the early 1970s, and then, in 2012, sold it to an employee who was allowed to keep the name.
Roy's sons Ken and David rose quickly in the family business and Ken became CEO of Bennett Oil Company in 1985. After 20 years with the company, he resigned to focus on politics, and became Arizona's secretary of state in 2009. Ken said Roy was active in the company — and in life — up to the very end.
"He was living life to the fullest," he said. "Three months ago, they were in Bora Bora, two months ago, they were in Thailand, and walking on the Great Wall of China, and two weeks ago, he took Mom down to their RV group in Black Canyon City, and she offered to drive, and he'd have none of that."
But the cancer, which Roy had successfully fought for about five years, moved into his kidneys about a month ago, and his health began to decline fairly rapidly from that point, Ken said.
"He and Mom blessed the lives of a whole lot of people," Ken said. "He always had a hug for somebody, a smile, and was willing to help them out in any way."
More like this story