6th annual Hope Fest returns to courthouse plaza
Oct. 14 event will honor veterans

By
Cindy Barks
|
Cindy_Barks
Originally Published: October 12, 2017 9:06 p.m.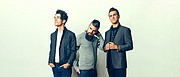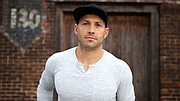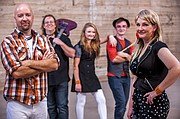 Drawing inspiration from a devastating a loss in her own family, Hope Fest co-founder Jaye Lene Long says this year's festival will have a new focus: Honoring veterans.
Long, who has been a driving force behind Hope Fest for the past six years, said this year's event has been dedicated to all veterans.
"The biggest difference this year is we're going deeper, because of losing my son," said Long, whose son Travis, a Purple Heart recipient, died in February 2017.
"Every year (of Hope Fest) is different, and this year, it will be dedicated to all veterans, past and present, and fallen," Long said.
Hope Fest, which is free to the public, will kick off at 10 a.m. Saturday, Oct. 14, and run through 8 p.m. at the courthouse plaza in downtown Prescott. The Prescott City Council proclaimed Oct. 14 as the "Sixth Annual Hope Fest Arizona-Festival with a Purpose" this past week.
A Special Veterans Tribute will take place at 11:30 a.m.
Among the other offerings of this year's festival will be a performance by popular musical artist Citizen Way, featuring Justin Unger. Other featured artists include: Skylee Shea, Basham, Called to Serve, JC Retro, Likewise Worship Collective, and Jason Snobeck.
Another feature of the festival is a free Family Fun Zone, which offers a variety of family-oriented activities for all ages. The event will include: Live Painting by Vanessa; Fostering Hope Award presentation; artist row; car and motorcycle show; Pack the Truck campaign asking participants to bring a "gift of warmth" donations; Good News Puppets; a photo booth; and Itty-Bitty Ponies.
Hope Fest — billed as a resource fair and outreach festival — also offers a variety of information and services for veterans, employment, health family support, recovery education, seniors, and faith.
"Most importantly, we will again reach out to our community with the HOPE Serves Family Resource Fair to impact the immediate needs of our veterans, the hungry, the homeless, and those affected by domestic violence," states a news release from Hope Fest.
More information is available online at www.HopeFestAZ.com, or by calling 928-387-4673.
More like this story
SUBMIT FEEDBACK
Click Below to: