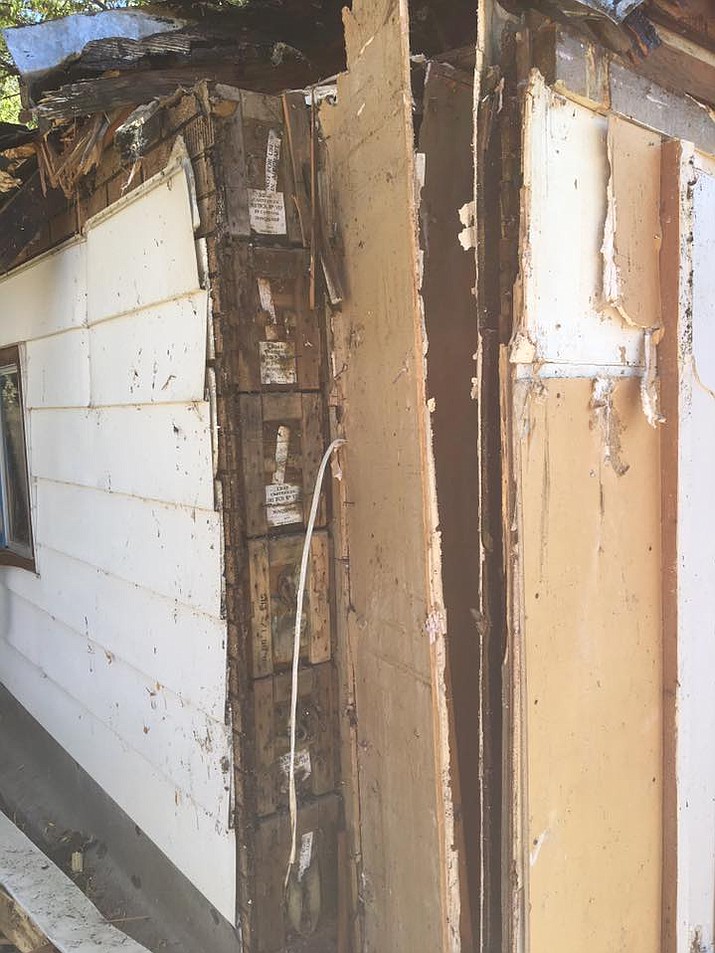 Originally Published: October 9, 2017 6:05 a.m.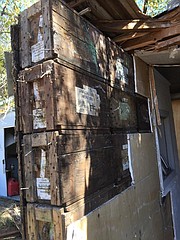 A local contractor doing some demolition work in the garage portion of a an older Prescott home found a surprise: the walls were made out of discarded World War II-era British 303 rifle ammunition boxes.
The house was originally built in 1926, but the garage was a later addition to the home.
"It was pretty interesting; rather unique," said the contractor Phil Nugent of the boxes dated 1943. "It created quite a buzz on the Prescott Facebook page."
When he spotted the first box with handles still attached, Nugent said he got excited, thinking he may have stumbled upon a treasure trove of ancient bullets. He pondered whether the original owner might have been a thrifty hoarder who "kept everything stored in the walls."
Then he opened the first box: nothing. Same with the second.
"Never mind," Nugent said as he realized the builder's stash was all empty.
Though he doesn't do a lot of demolition work in his business, Nugent said this was definitely his first find of this kind.
In an era when nothing went to waste, Nugent said people would stockpile whatever they could for building materials, and free, empty ammunition boxes made perfectly good sense.
As for how many boxes he found, Nugent said he couldn't count. The entire room was the size of a small garage with all of the boxes nailed together on a concrete footing with drywall attached on the inside and outside. He saved a few, and then had the rest hauled away.
"They were surprisingly stout. Pretty solid. I was amazed," he said.