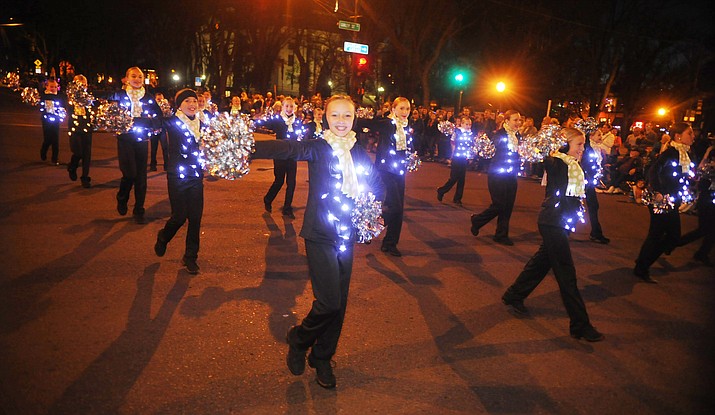 Photo by Les Stukenberg.
Originally Published: November 27, 2017 6 a.m.
Photo Gallery
22nd Annual Prescott Holiday Light Parade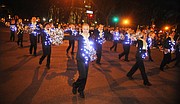 It may almost be December, but it didn't necessarily feel like winter in downtown Prescott during the 22nd annual Holiday Light Parade Saturday evening, Nov. 25.
Sure, a Christmas tree stood in the Yavapai County Courthouse Plaza and business' windows were decorated with holiday lights, but the weather was unseasonably warm.
"I think this is the warmest year we've had," said Pattie Ezell, organizer for the Holiday Lights Parade.
And with that temperate weather came a tremendous attendance. Rows and rows of people lined the streets all along the parade route, which wrapped around much of the downtown area.
Put on by the Prescott Downtown Partnership, the parade is a way for the organization to keep locals and visitors engaged in the downtown area during one of the busiest weekends of the year.
"We like to keep everyone downtown, keep it vibrant and help all of the businesses do well," Ezell said.
This year's parade had the most participants it has ever had with 36 entries and three school bands — more than ever before.
"And no one ducked out," Ezell said. "Normally we'll have one or two that maybe aren't able to fulfill their promises, but everybody showed up."
More like this story