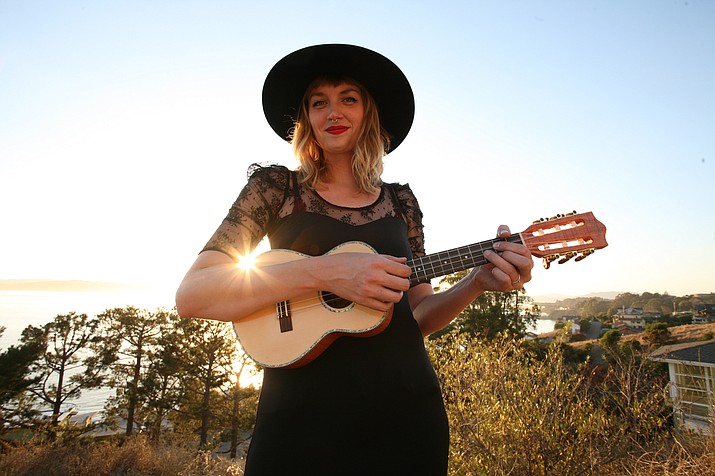 Originally Published: November 16, 2017 9:32 p.m.
While growing up with a Grammy-nominated musician didn't exactly hurt her desire to become a guitar player, Dana Louise said it was Portland-based singer/songwriter Alela Diane who was the driving force to pick up the instrument.
"That is the music that inspired me to learn how to play guitar. Her songs seemed doable," Louise said. "I think just growing up and seeing that you can make a living for yourself doing it."
In 2011, Louise carved out her sound — equal parts jazz and bluegrass with a contemporary beat — and now, backed by The Glorious Birds, she'll be at Yavapai College Performing Arts Center, 1100 E. Sheldon St., at 7:30 p.m. on Friday, Nov. 17. The show is a part of this season's Cabaret Series.
She's driven through Prescott, but has never performed in the area, Louise said.
Everything happened very organically when she was working on her sound, she said. Her band has various backgrounds too, with vibraphone and banjo player Adam Collins having a jazz and bluegrass background, Louise said. Her father, Ezra Idlet, and Keith Grimwood are on guitar, percussion and bass and have played in folk bands, rock bands and orchestras, she said.
"I feel like the sound didn't start out as something that I went out and knew exactly what I wanted my band to sound like," Louise said. "All the musicians that I play with bring their own vision to it and I think that's really cool for a musician just starting out."
The name The Glorious Birds actually came from a line out of the film "Harold & Maude," she said. There's a character who's been in jail and sees the shadows of birds on the wall of his cell and calls them "glorious birds," Louise said. He gets out of jail and finds out they're just seagulls but states they'll always be glorious birds to him, she said.
At first, her inspiration for songwriting came from relationships and falling in and out of love, she said. However, these days, she's getting really inspired by nature and creating nature-inspired scenes and trying to paint a picture with words, Louise said.
Tickets are $47 and can be purchased at the box office or by calling 928-776-2000.
Louise said she loves traveling and connecting with people.
"The fact that I'm able to play music in front of an audience that will listen and buy CDs is the coolest thing," she said. "It's kind of unbelievable to me, coming from trying to make it as a painter. It's just a lot different of an artistic process and it works and it's fun and hard but I like it."