Prescott parades its patriotic pride
Thousands turn out to salute area veterans

By
Nanci Hutson
|
HutsonNanci
Originally Published: November 12, 2017 6:05 a.m.
Photo Gallery
Scenes from 2017 Prescott Veterans Day Parade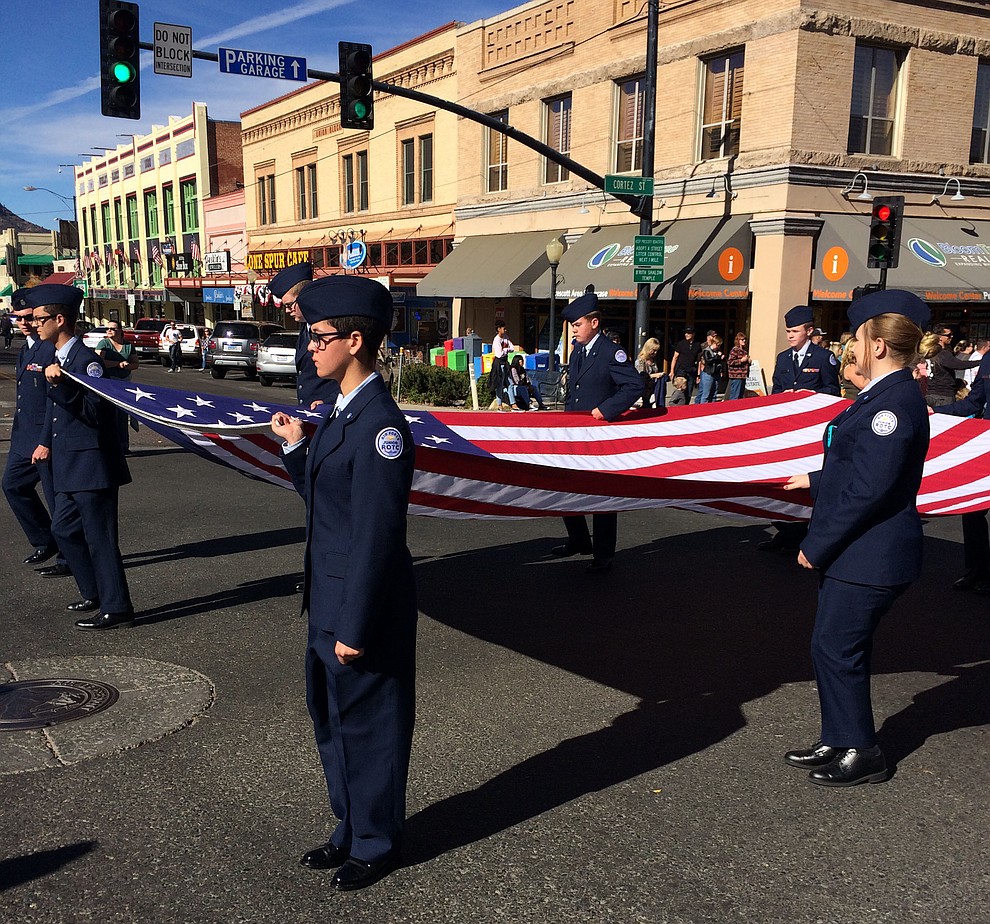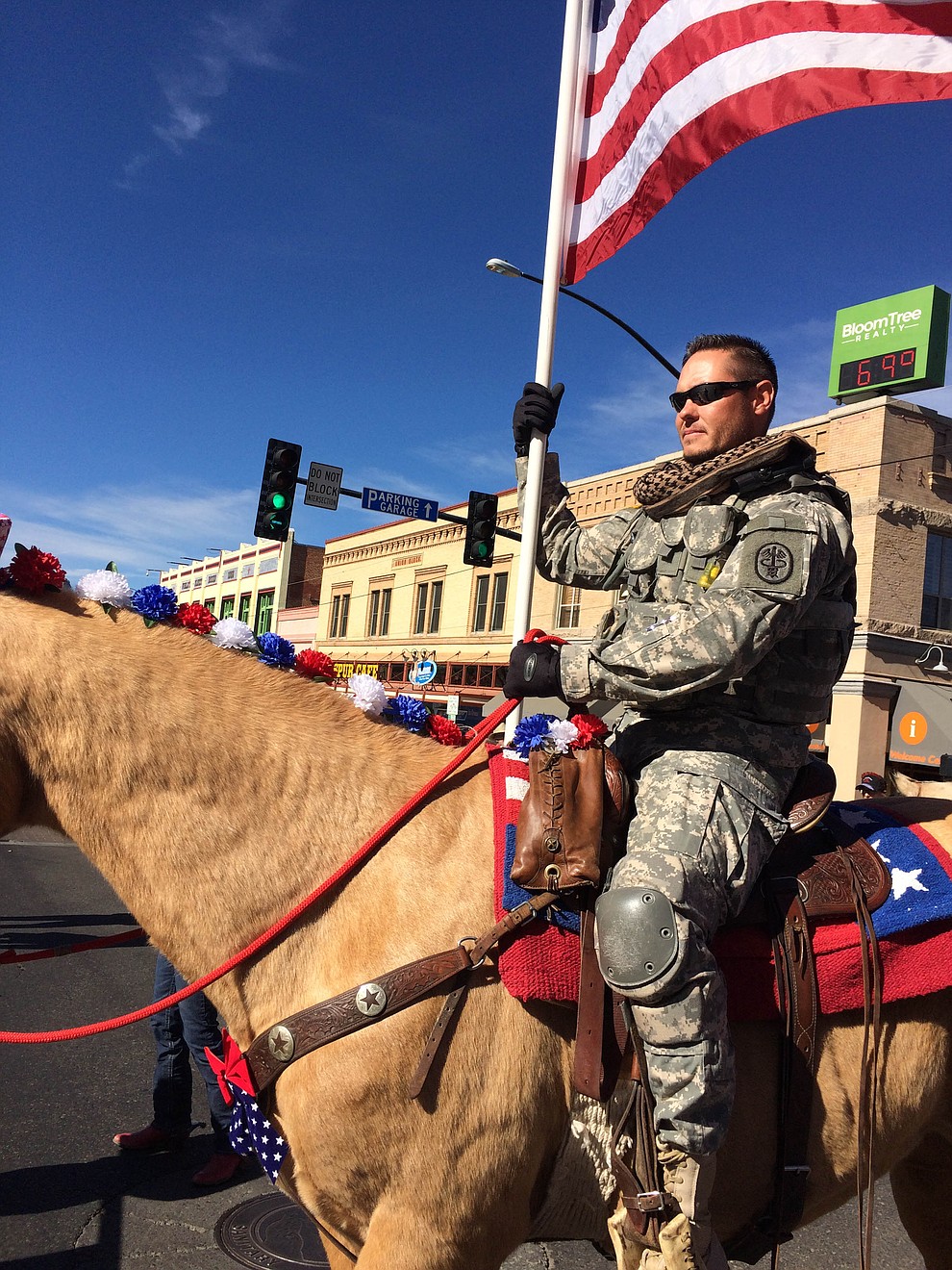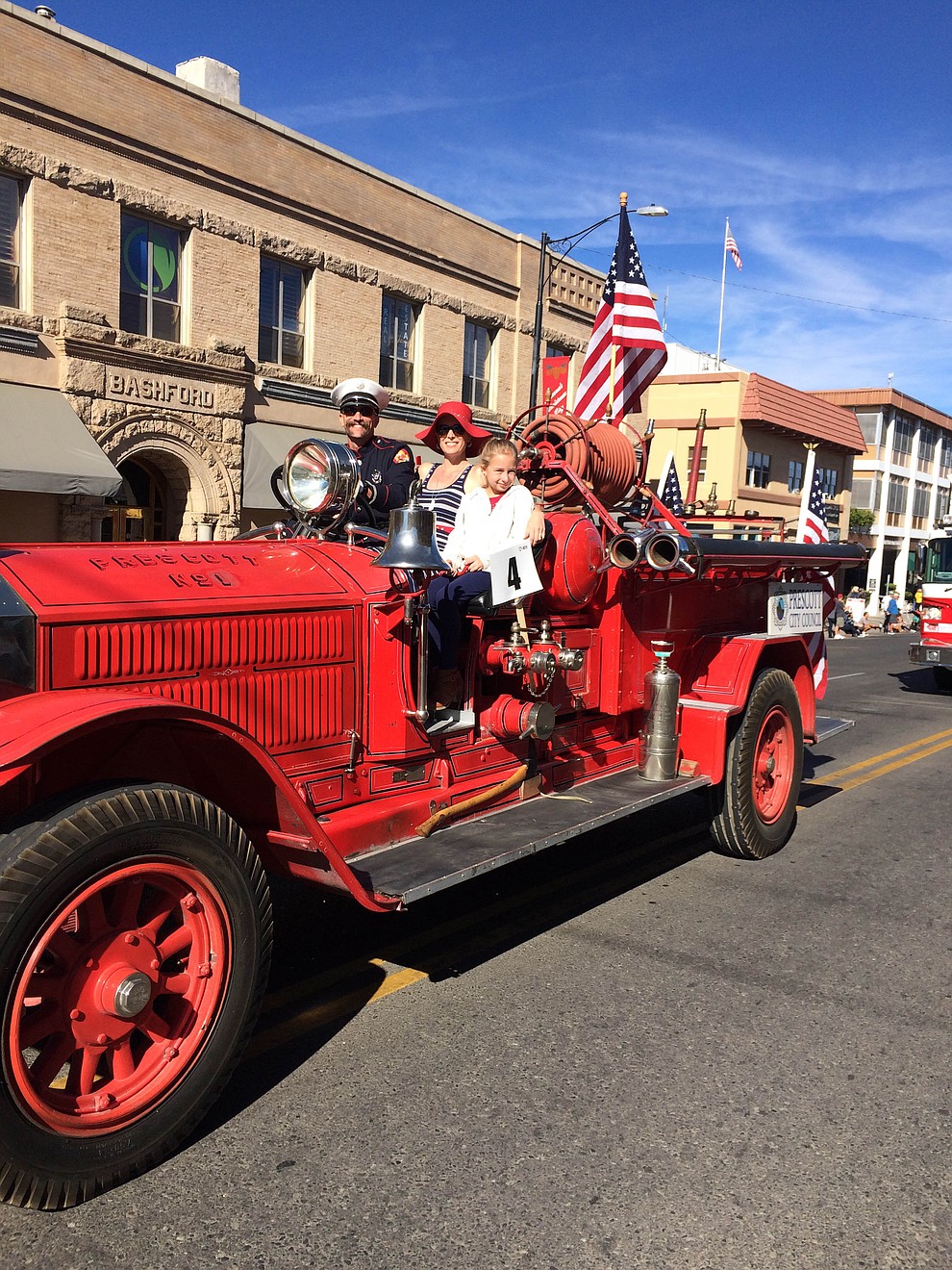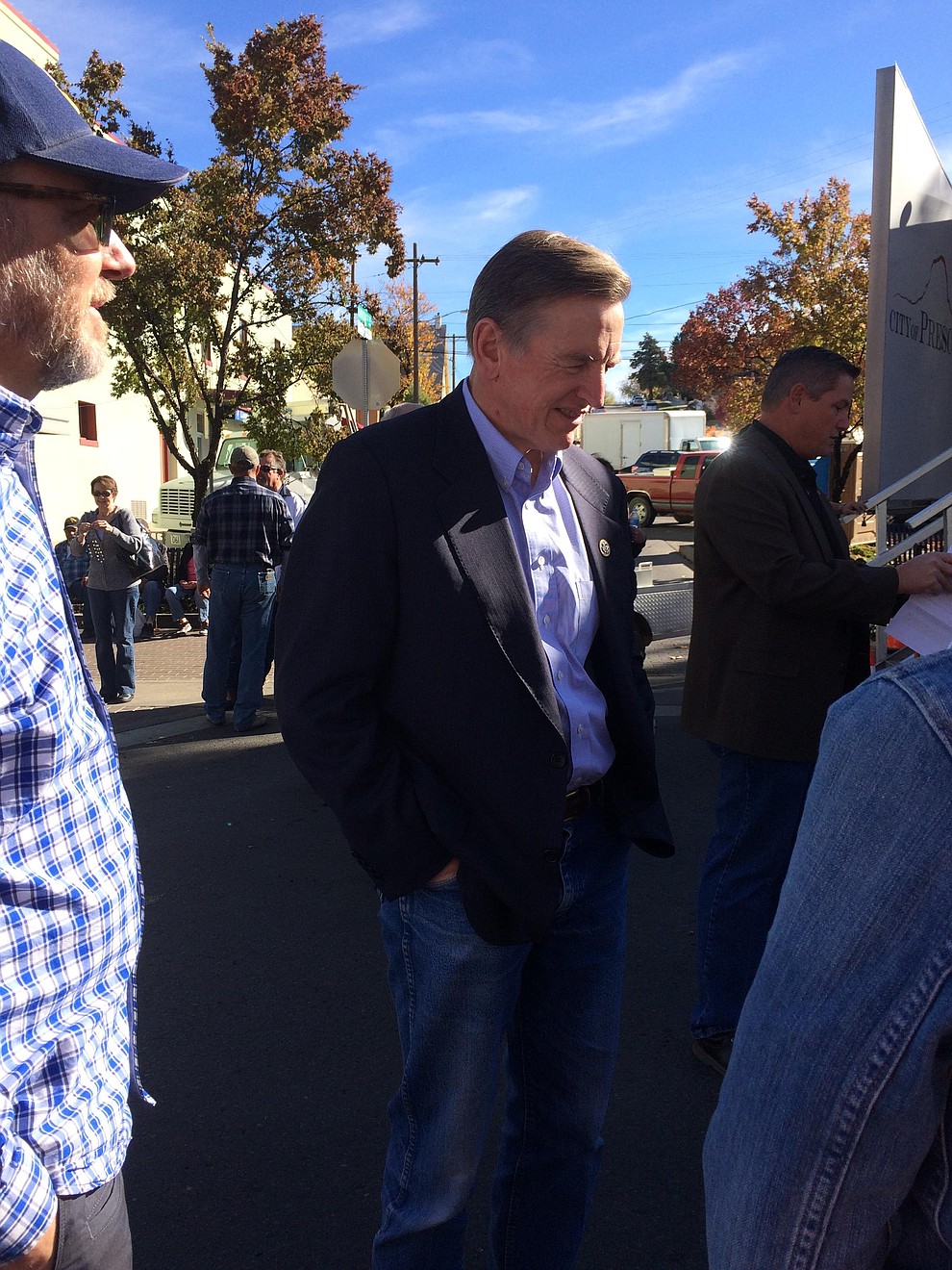 Paul Gosar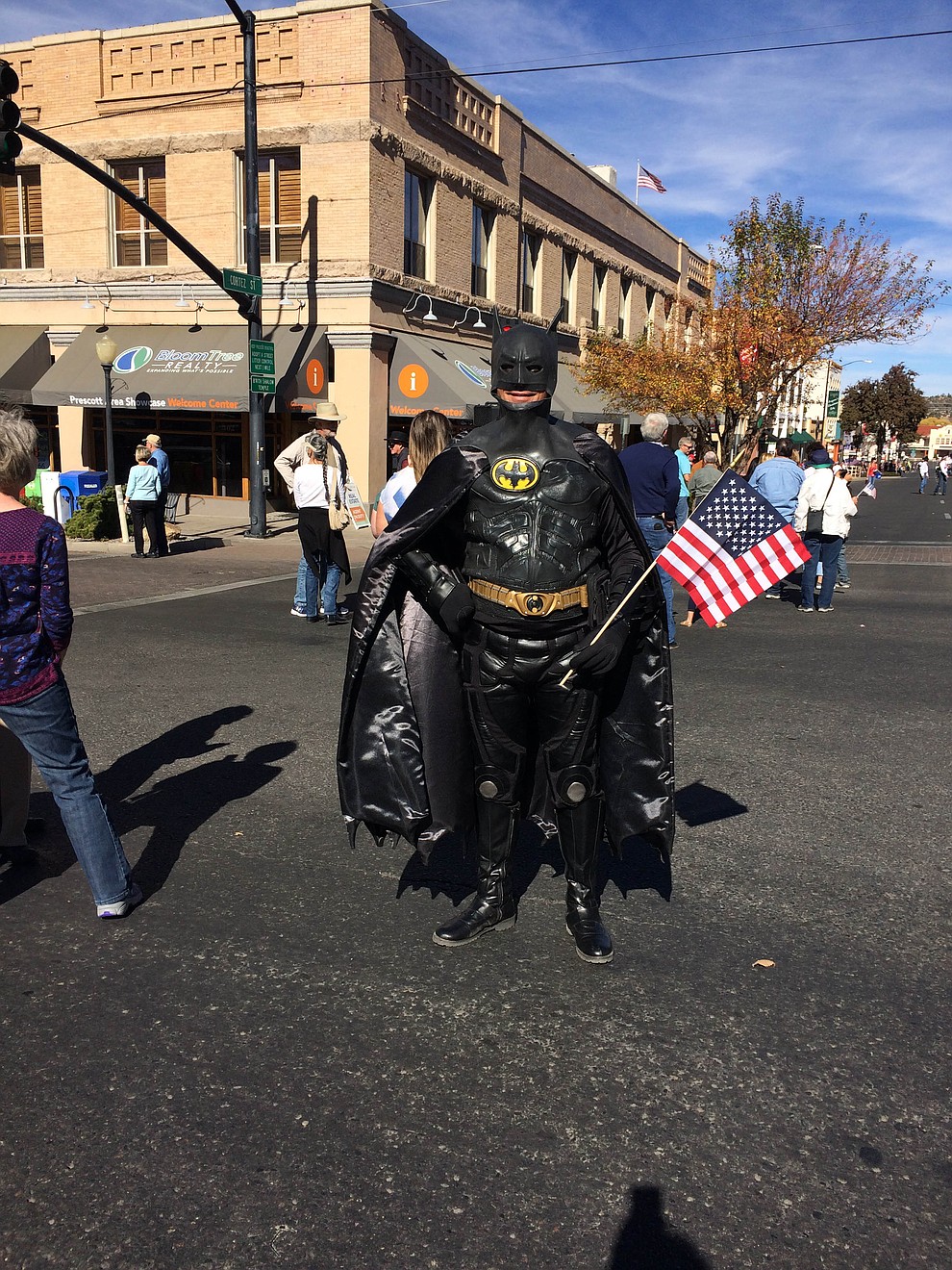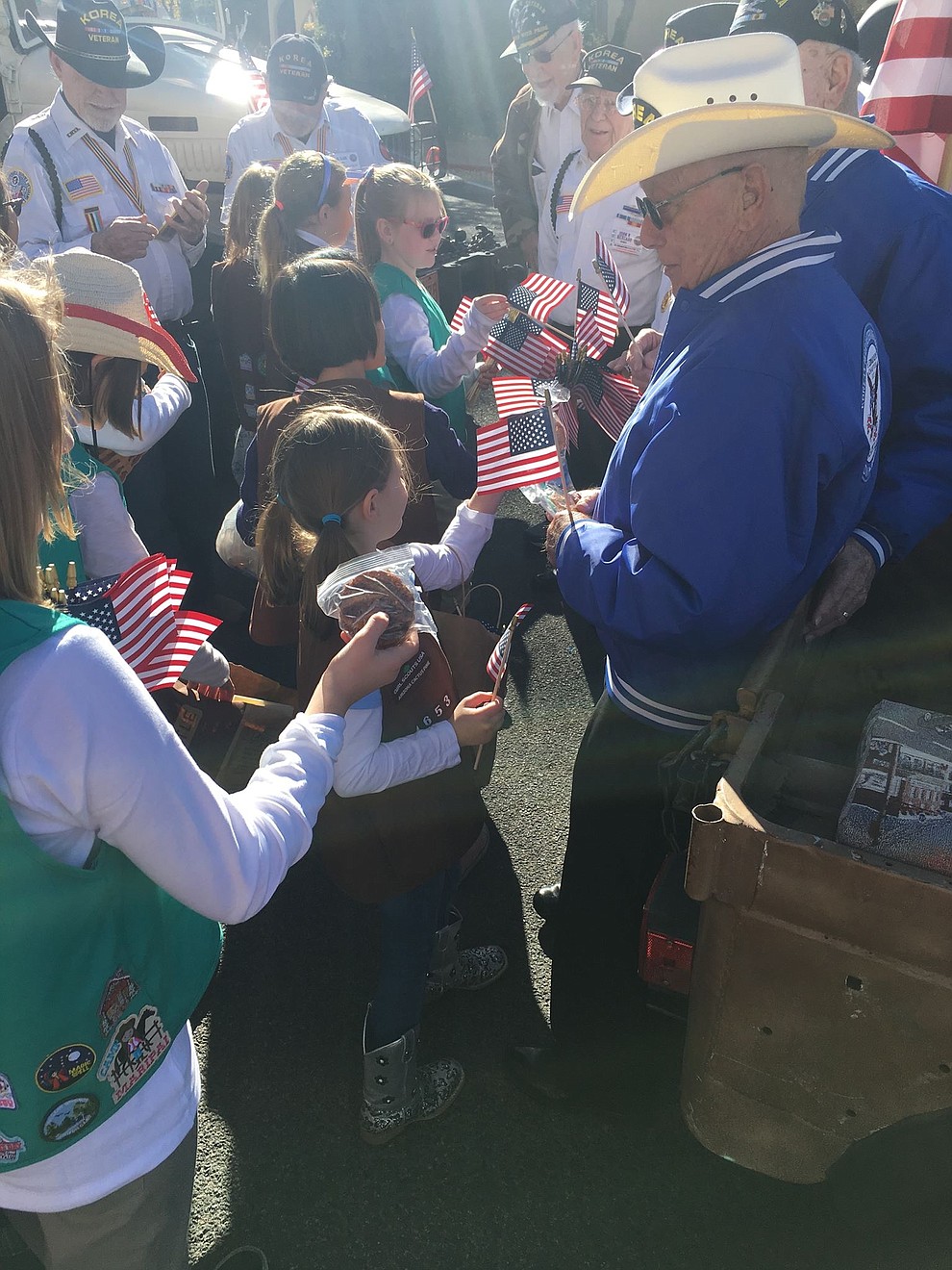 Girl Scout Troop 1653 hands out cookies and flags to veterans past and current. (Courtesy)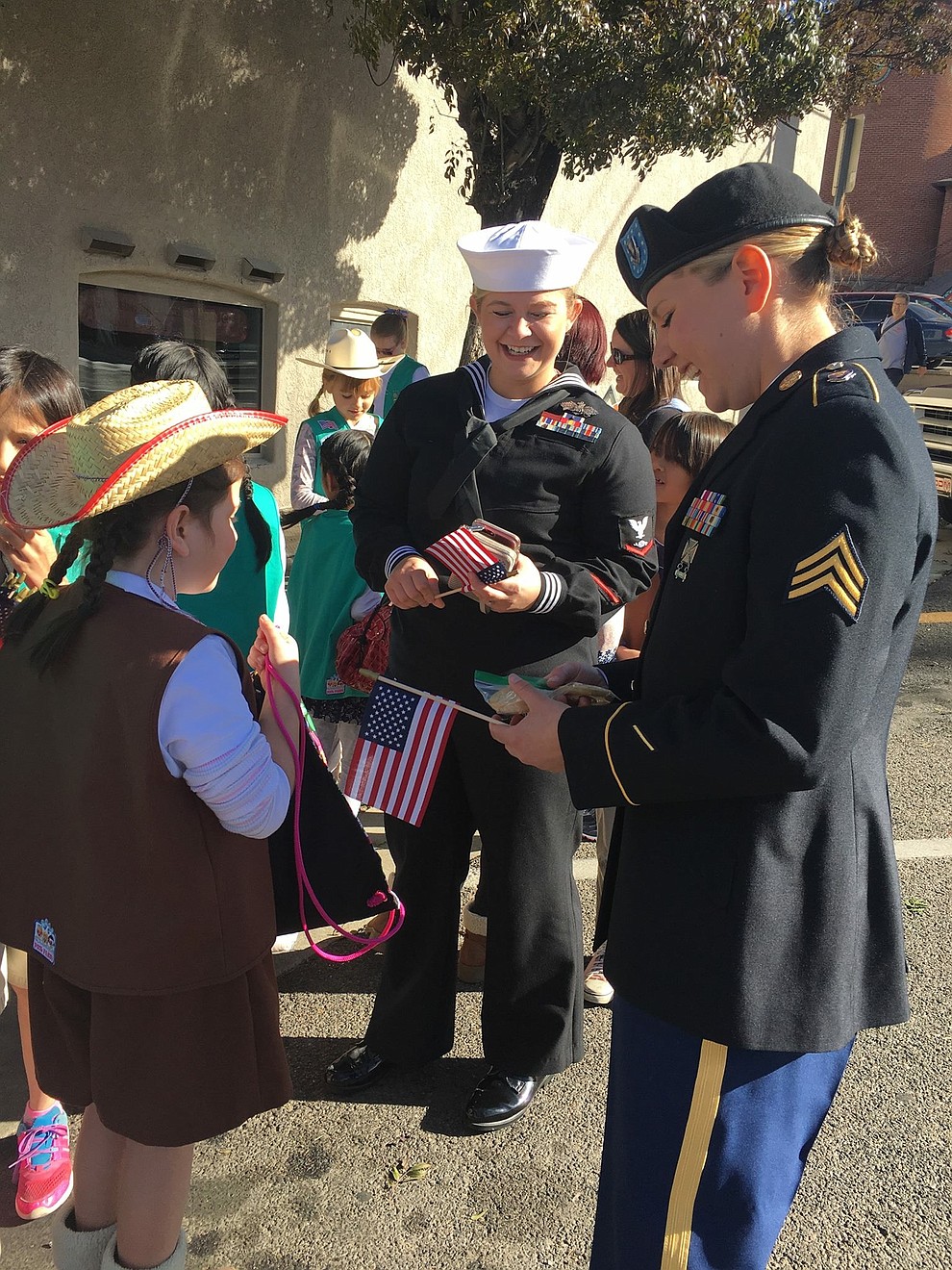 Members of Girl Scout Troop 1653 with some current military servicepeople. (Courtesy)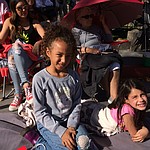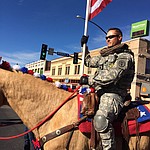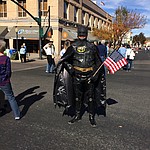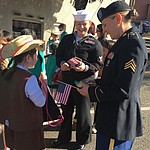 Thousands of Prescottonians lined the main downtown streets on Saturday to show off their patriotic pride and respect for veterans past and present who honored America with their devoted service.
One early-arrival for the annual Veterans Day Parade and celebration was retired U.S. Marine Lt. Col. Russ Pilcher, 70, who found a good corner street spot to savor the festivities with the theme of "Honoring All who Have Served: Let Us Never Forget."
Prior to the 11 a.m. official parade kickoff at the corner of North Cortez and Willis streets, an all-veteran lineup of dignitaries shared the origins of this day, and emphasized a need to always salute those who opted to leave the comfort and safety of their homes to serve their neighbors.
A 33-year career military man who did two tours in Vietnam as a U.S. Army helicopter pilot, Mayor Harry Oberg said this is a time to reflect on this nation's history and the reason the community gathers together on this day each year. He shared the origins of the initial Armistice Day that in 1954 was changed to a federal holiday to honor all veterans.
Oberg shared the story of a young Tennessee man who wanted to opt out of going to World War I because violence was against his religion. When the southerner's request was refused, the young soldier shipped off to France and ended up a wartime hero; actively defending his nation against German aggressors despite his initial objections to firing a gun in battle.
In all wars, common people do uncommon acts of valor, Oberg said.
Prescott Councilman-elect Phil Goode, a Vietnam veteran who served in the 101St Airborne Division between 1970 and 1976, wrestled with his emotions as he spoke of this day as a wonderful tribute and recognition "that most of my brothers never received."
To younger generations, the parade was a chance to "salute" those who have given much for the sake of their American family.
"I'm saluting those who gave me more than I could ever give," said Gaston Gosar, son of U.S. Rep. Paul Gosar who was one of the dignitaries who attend the ceremonies on Saturday.
"I love it," enthused Amador Villavicencio who was attired in an American-flag style shirt as he waved a small parade flag. "This means so much to me. I'm happy with the way everything is going in our country, and I especially love the support for our military."
Even Batman was a patriot at this parade, waving a flag as he posed for photos with members of the crowd.
The more than hour-long parade featured five grand marshals, all escorted in Corvettes provided by the Prescott Vette Sette Corvette Club: John Moffitt, former city attorney who served in the U.S. Army from 1967 to 1970; centenarian Don Briggs who served in the U.S. Navy for two years in World War II; Navajo Code Talker Teddy Draper who served in the U.S. Marine Corps from 1941 to 1946; Prescott Valley resident Miyoshi Brame who served in the U.S. Air Force during Operating Enduring Freedom and Operation Iraqi Freedom, 2009 to 2015; and Jamie Chacon, a Prescott resident who was a public affairs specialist in the U.S. Coast Guard from 1987 to 2007.
For Barbara Goeser of Prescott the parade was a fitting celebration for what she considers "one of the most important days" of the year.
"We should always honor our military, past and present," Goeser said.
"This is awesome," Villavicencio concluded.
More like this story
SUBMIT FEEDBACK
Click Below to: