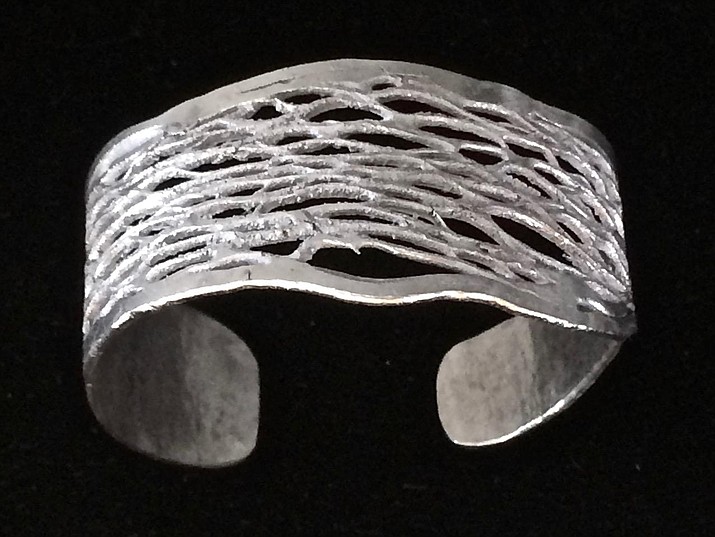 Originally Published: November 9, 2017 9:31 p.m.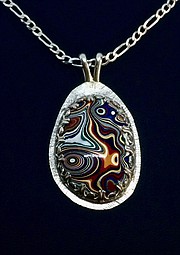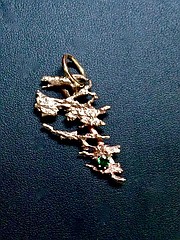 French writer Edmund de Goncourt once wrote, "A poet is a man that puts up a ladder to a star and climbs it while playing a violin." The artistic journey of local jewelry artist Stan Cothern follows much the same creative spirit.
Born on a farm in west-central Missouri and growing up in Kansas City instilled in Stan solid Midwestern values, and a talent for creative problem solving.
Following the path of many over the years, Stan worked as a welder for a couple of years before deciding that if he was ever going to get ahead he needed a college education. He entered Central Missouri University, and after several moves and working full time, Stan graduated from Saginaw Valley State University in 1976. This success enabled him to work as a manager of manufacturing for a plant producing pressure vessels and industrial mixing and baking machines. He then advanced to the position of vice president in a similar company. The cumulative experience of management, engineering and manufacturing would come into creative play later in his life.
Stan's first introduction to Arizona was in the late '60s visiting his uncle, Loyd Cothern, a silversmith, who was "snow birding" in the area of Black Canyon City. The area became a favorite of Stan's family inspiring his dad to buy a lot next to his brother. Finally, after falling in love with this slice of Arizona, in 1972 Stan bought his dad's lot with a promise he would move to Arizona, upon retirement. That promise was realized 14 years ago.
Stan made the decision to focus on his creative side. He had long admired his uncle's silver work, so taking advantage of a ride with his wife, Beth, to her management position in Prescott, Stan enrolled in Yavapai College to learn jewelry design and fabrication. He credits his mentors, Bill Ford, Carolyn Ensley, Alex Horst, and R.D. "Bubba" Shackelford, for opening a vast array of possibilities in design and unique use of materials. While taking a silver casting class Stan decided to bring in clippings from a citrus tree his father had planted 50 years before. The jewelry fabricated from these clippings were an instant hit with Stan's family.
Stan expanded his casting subjects into vines, cactus skeletons and other organic objects and expanded into bronze. The nature cast jewelry became Stan's signature "look" of his pieces today. His small shop is full of dried specimens waiting to be immortalized in silver and bronze. Stan feels his background in engineering has been a great help in taking a design concept to a finished object.
"If I can envision it, then I can make it," he said. The precision he learned from his early training came in handy when setting gemstones, in various pieces, as well. His favorites are faceted stones of sapphire, tourmaline tanzanite and Demantoid garnet. Recently, Stan has had quite a bit of success including meteorite fragments and Damascus steel, which make stunning and eye-catching pieces.
Stan is an artist/owner of Arts Prescott Cooperative Gallery on Whiskey Row in Prescott, 134 E. Montezuma St., where his work is presently on display (www.artsprescott.com). Stan is participating in the Hidden in the Canyon Artist/Studio Tour, Nov. 17-19, in Black Canyon City; check their Facebook page Hidden In The Canyon for information.
Stan welcomes custom commissions, such as wedding rings or jewelry pieces from objects that have special meaning to the person or family. To view Stan's work, keep up with his exhibit schedule or commission a piece of your own visit Arts Prescott website at www.artsprescott.com, his ETSY store StancothernjewelryII or his Facebook page. For information, email Stncothern269@gmail.com or call 623-374-5069.
Contact Shea Stanfield at flowingquill@yahoo.com.