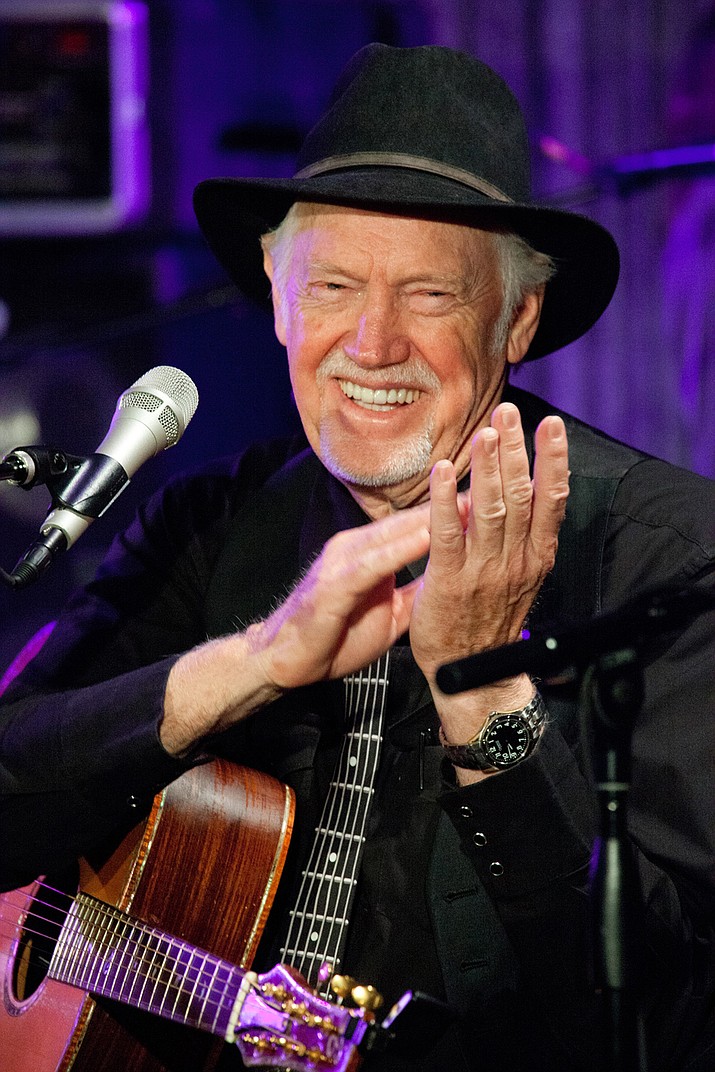 Originally Published: November 9, 2017 10 p.m.
Question: what do "Total Recall," "Star Trek: The Next Generation," "Beverly Hills Cop," "Deliverance" and the Elks Theatre and Performing Arts Center all have in common?
Answer: Ronny Cox, an actor, singer and songwriter who is going to be performing at the Elks Theatre on Friday, Nov. 10. It's going to be his second time in Prescott and Cox said he's excited to be back.
"In being from New Mexico, I'm at home in the Southwest," Cox said. "It feels just like home to me when I'm there."
Presented by The Folk Sessions, the show starts at 7 p.m. Tickets are $30 for adults, $50 for opera box seats and $25 for seniors. Tickets are available online at www.prescottelkstheater.com, by calling 928-777-1370 or at the door one hour prior to the performance.
For this show, 90 percent of the songs he sings will be original, he said. When he sings something that's not original, he looks for a way to reinterpret the song, Cox said. Coming from the world of theater and acting, he's a big believer in interpretive artists and finds that people can take another artist's song and find things the original artist didn't even know was there, he said.
As for his original songs, Cox said he writes in a different manner than anybody else he knows. Most songwriters get an inspiration or a hook, write the lyrics and put music to them, he said.
"With me, it's completely the opposite. Melody comes to me ages before lyrics," Cox said. "I might run around with a melody inside my head for months before I know what it's about. It's certainly not the best way in the world to write music, but that's the way I write."
Though he loves acting, he doesn't love it quite as much as music, he said. Acting involves that imaginary fourth wall between the actor and the audience but with music, that wall doesn't exist, Cox said. Especially since the kind of music he does involves telling stories, there's a profound one-on-one sharing that can take place and nothing cuts through to the heart like music does, he said.
His show starts as soon as the doors open, Cox said. In fact, Folk Sessions Director Tom Agostino mentioned Cox greets everyone as they walk in, signing everything they put in front of him and Cox said he has a conversation with everybody in the audience as soon as the show starts. Even during intermission he talks with the audience, Cox said.
"I want it to feel like we've all had a wonderful shared evening. I don't want for people to feel like they've just been sung at," he said. "I want them to feel like they've been moved in a way that they didn't expect to be moved. My goal is to make you giggle on one song and actually weep on the next."
The Elks Theatre and Performing Arts Center is located at 117 E. Gurley St.